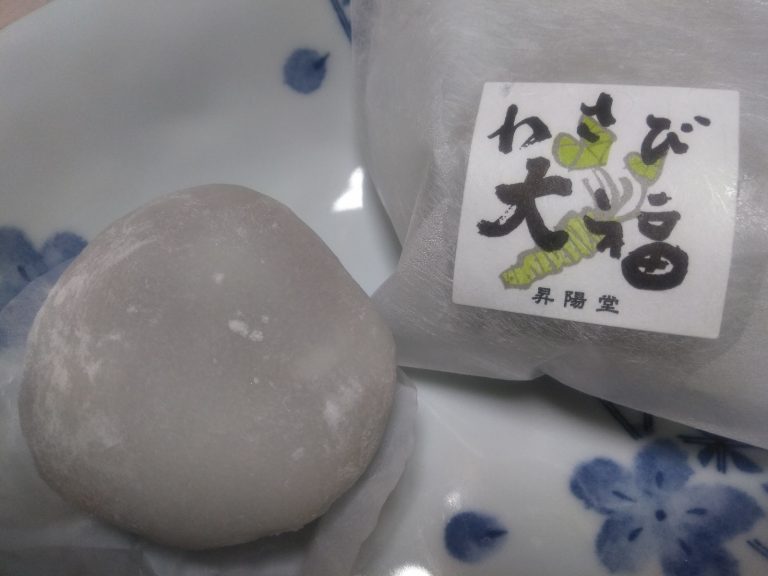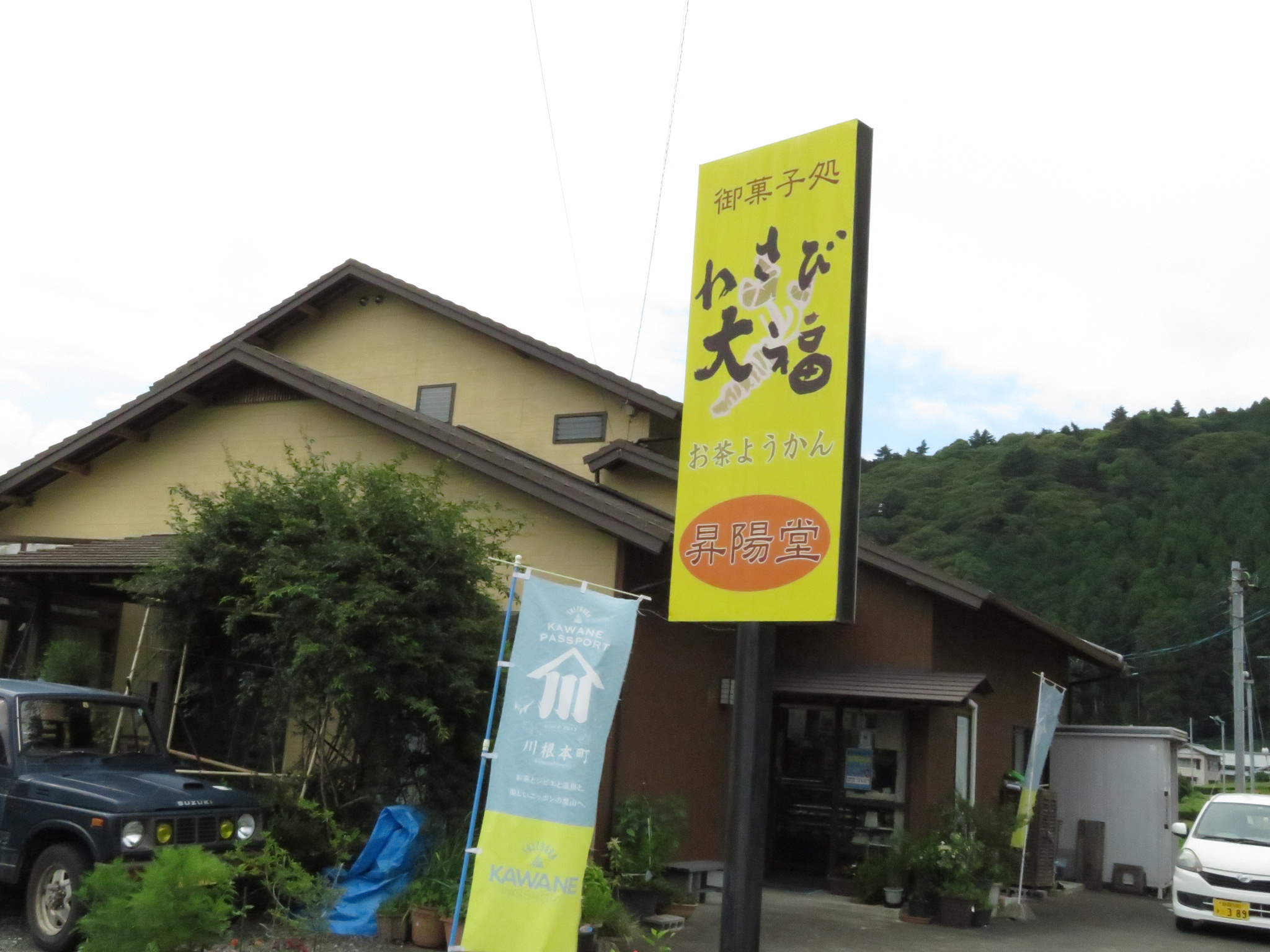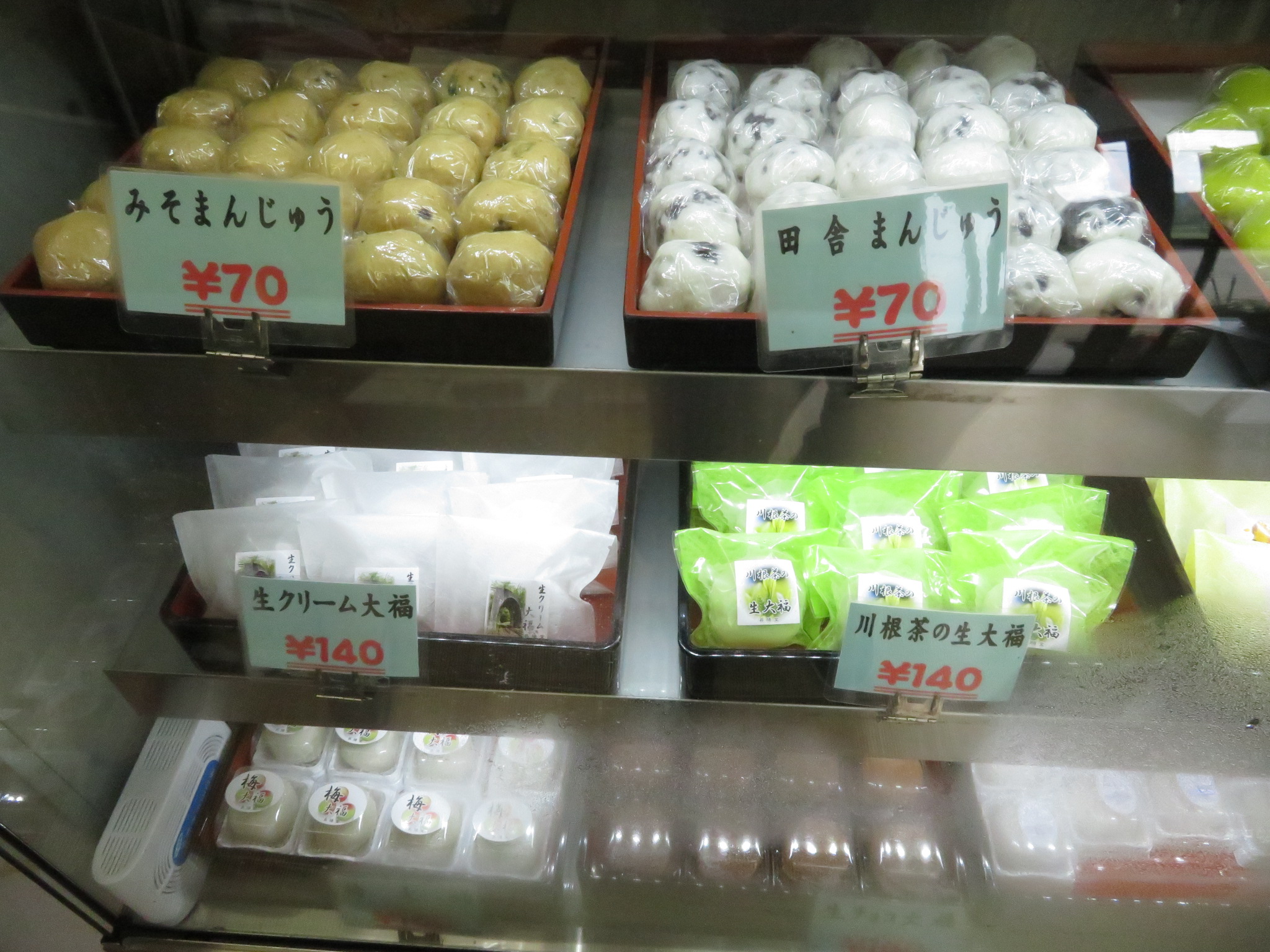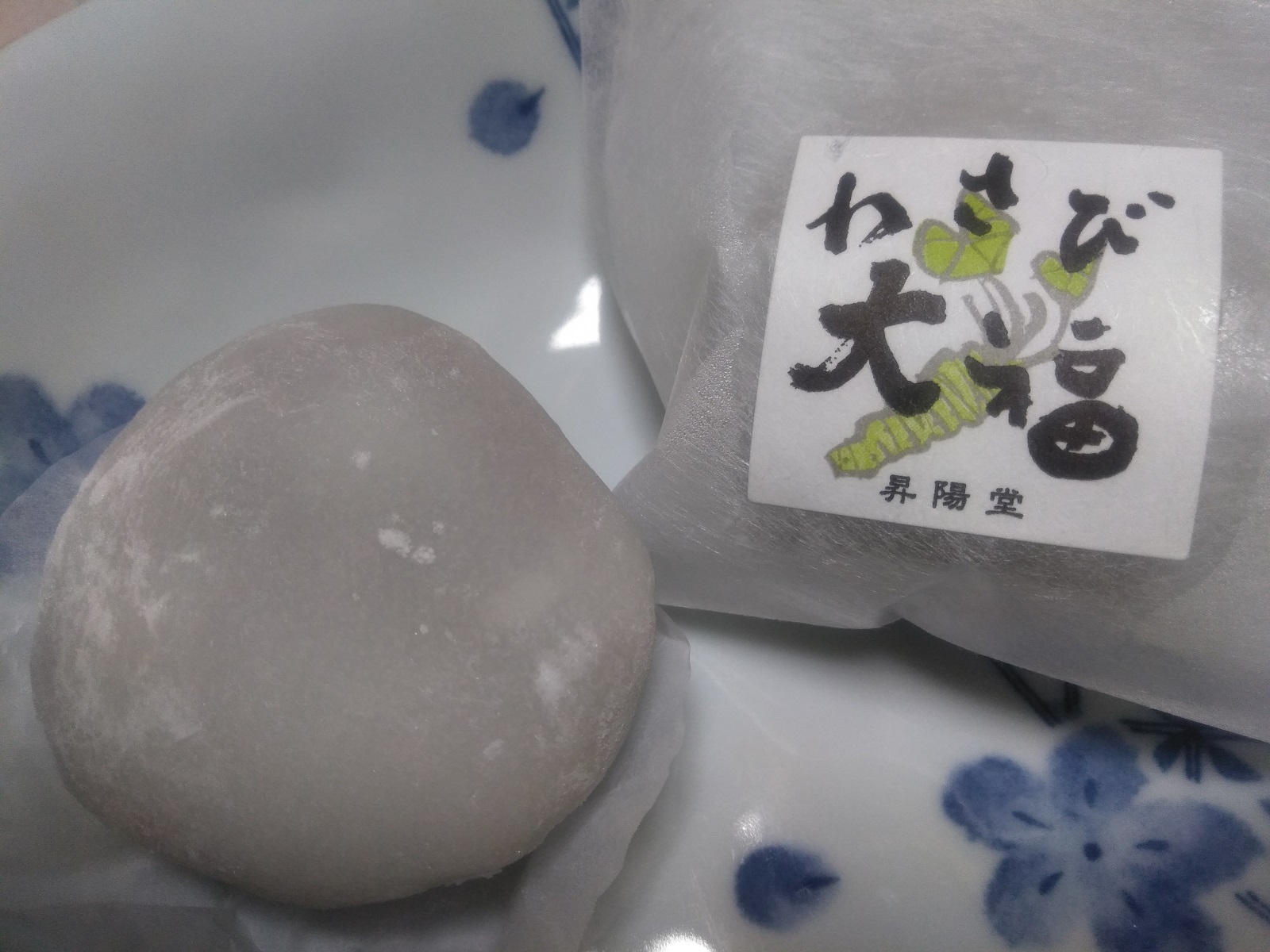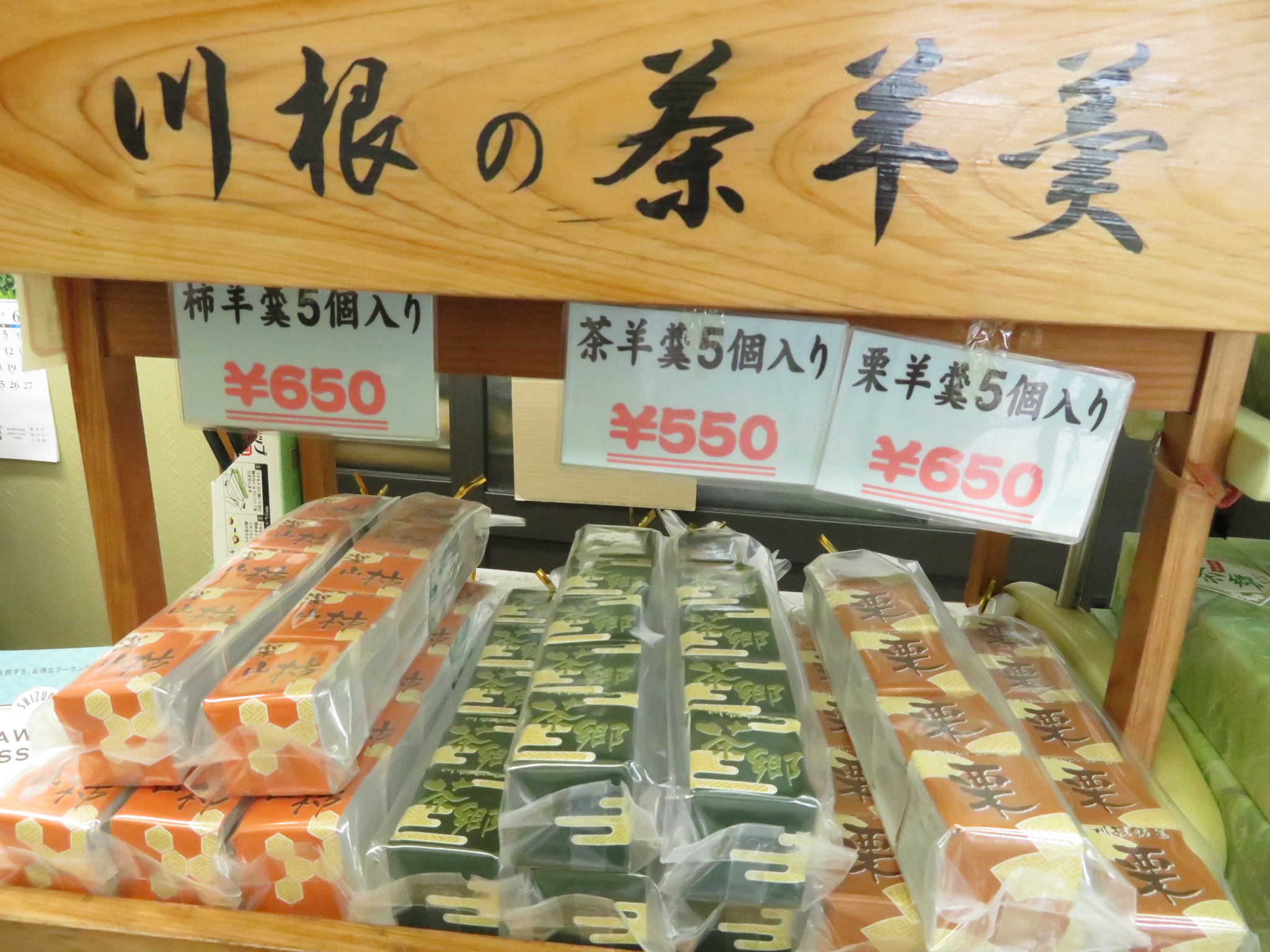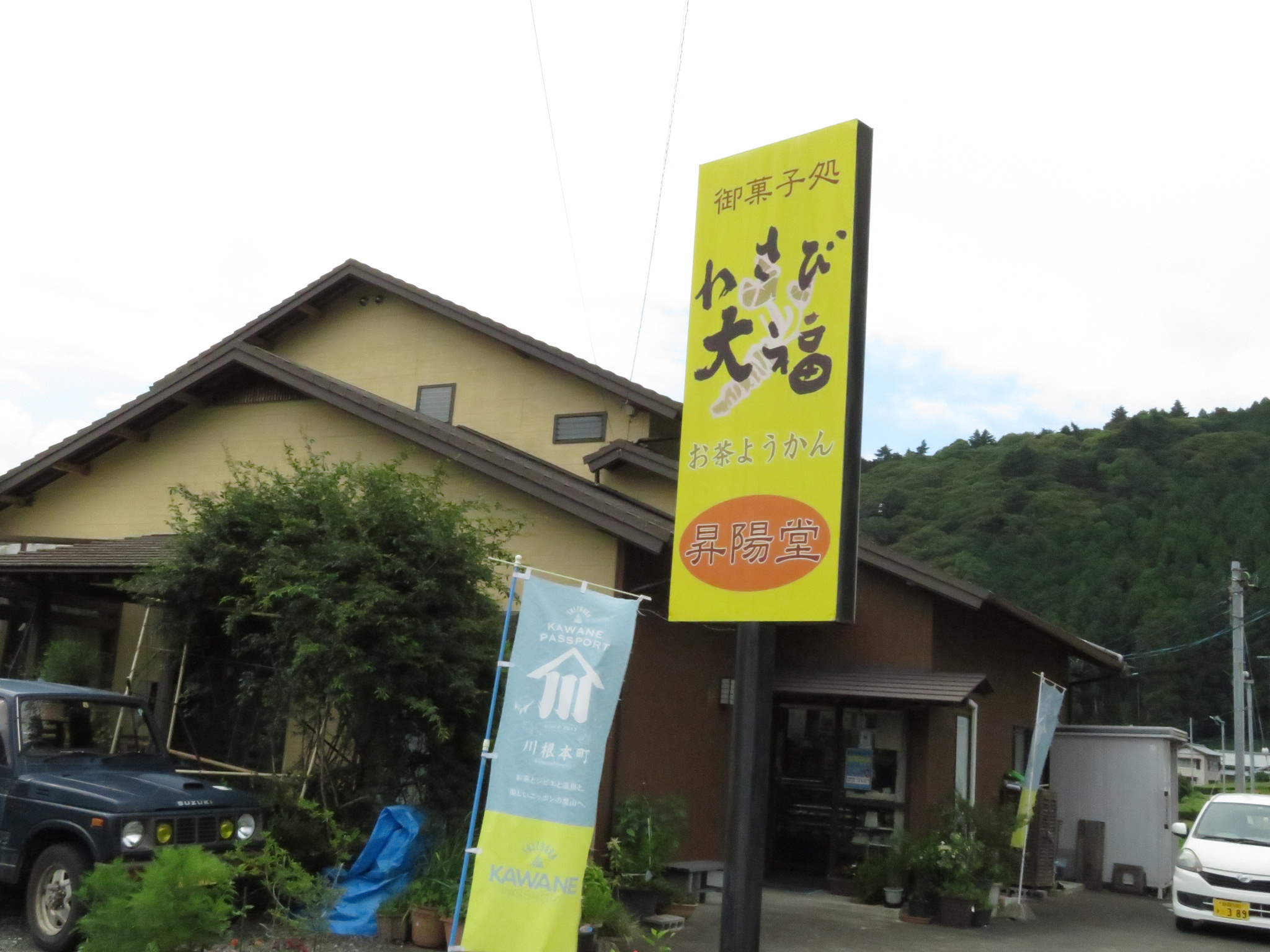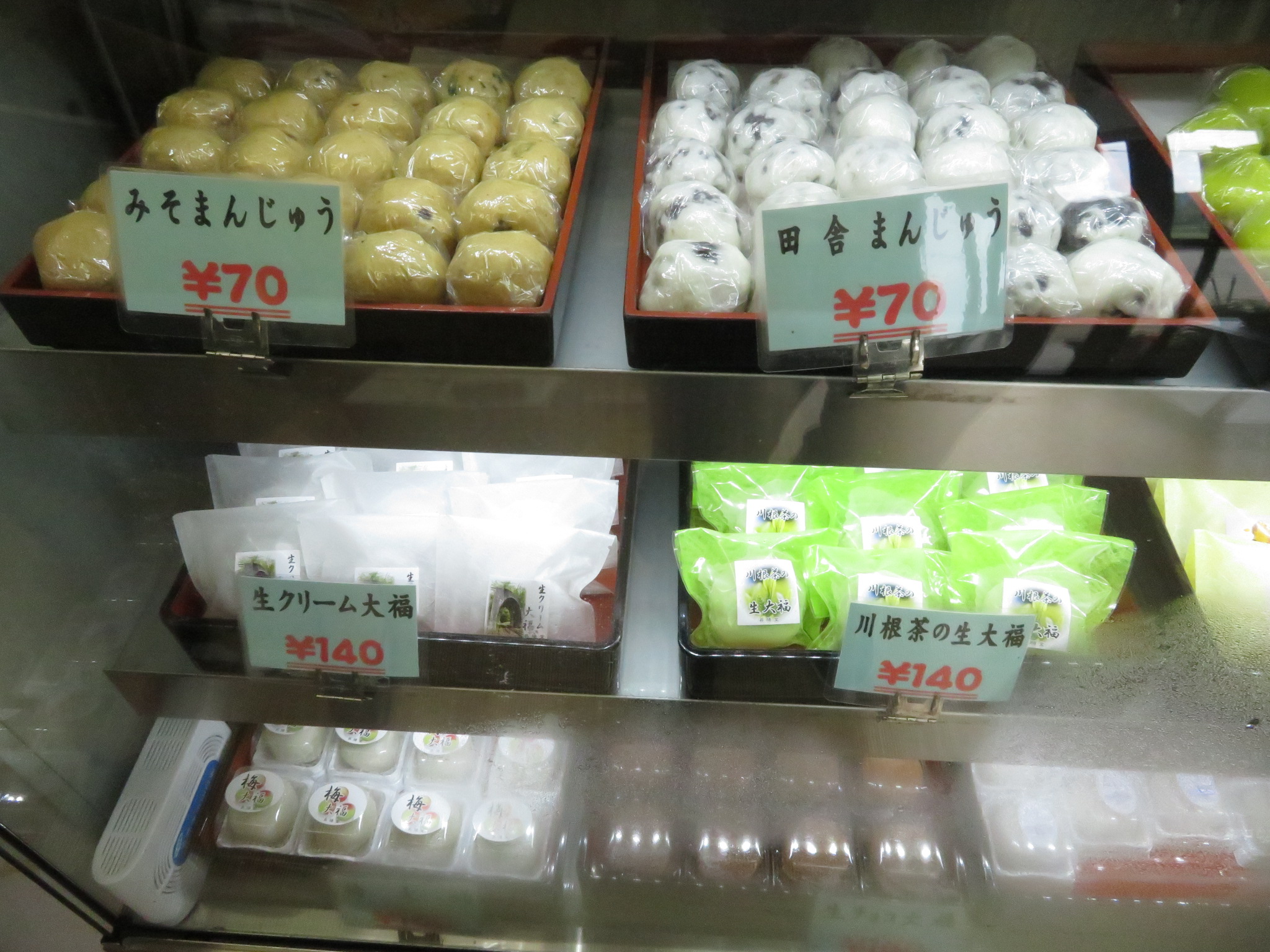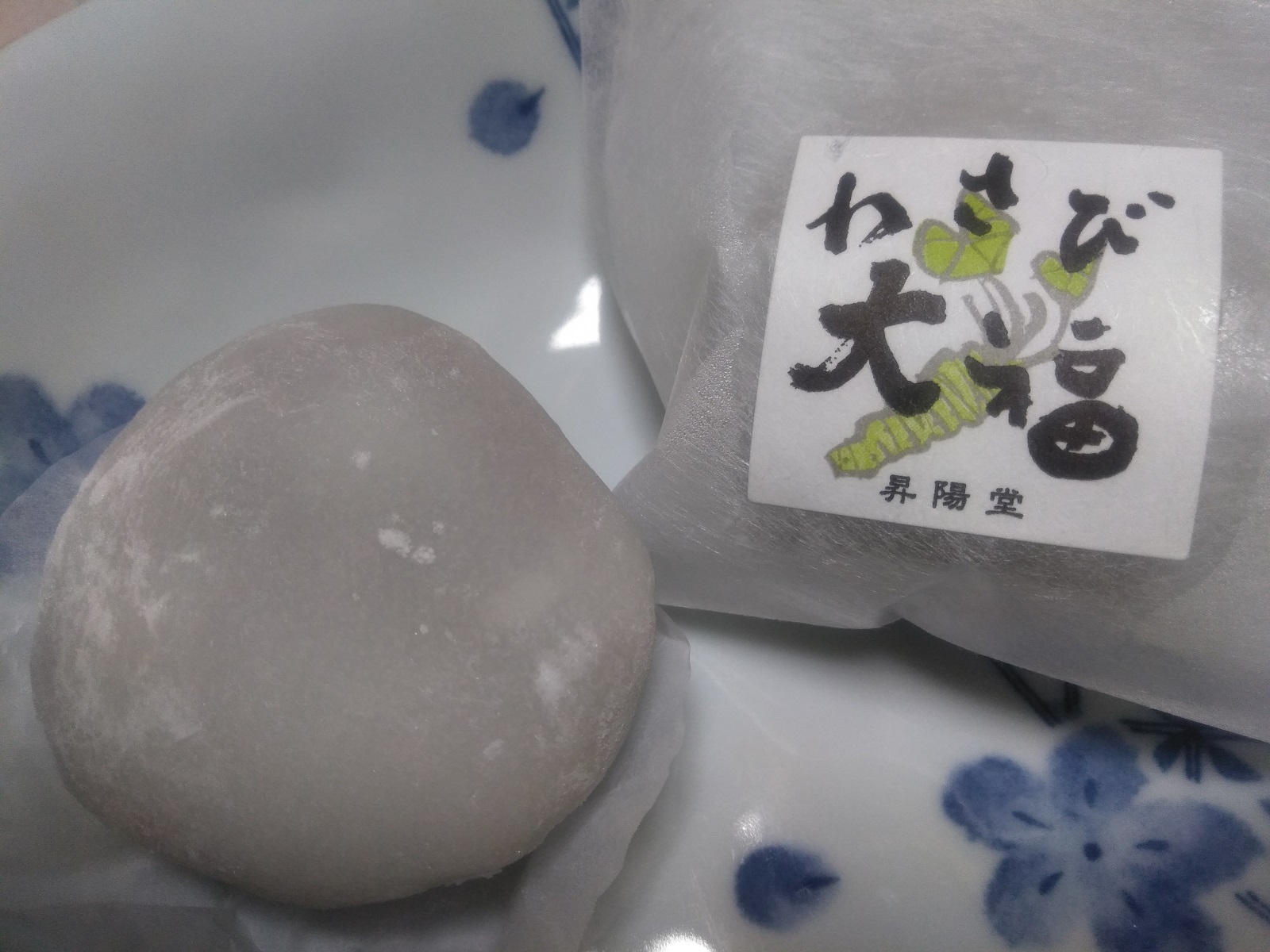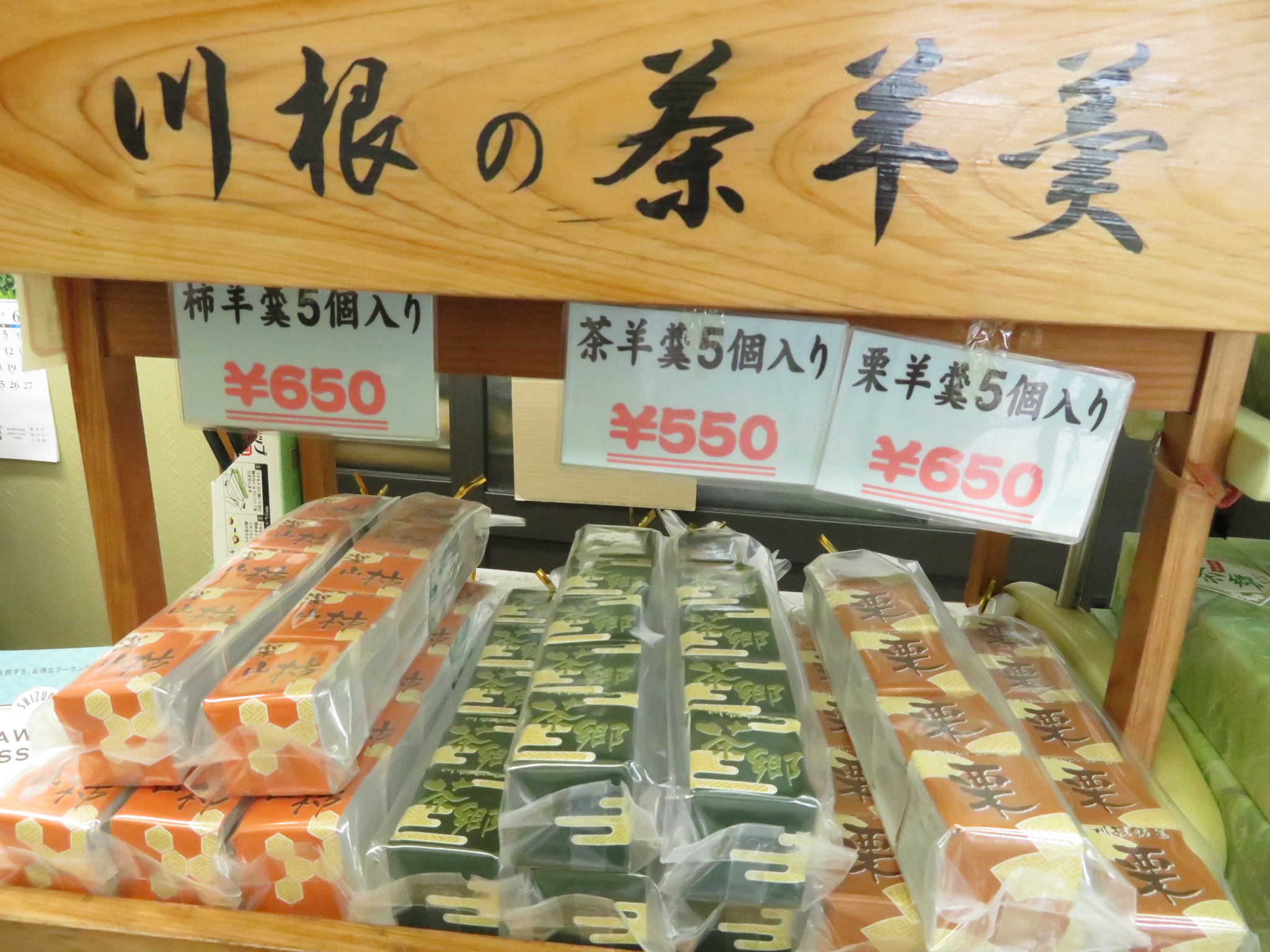 The Shoyodo Special! Our Daifuku (Sweet Rice Cakes) Have the
Fragrance of Wasabi (Japanese Horseradish) and a Refreshing Aftertaste.
Our Daifuku have fresh cream containing tsubuan (coarse sweet red bean paste) and wasabi packed into fluffy mochi. The spiciness of the wasabi goes well with the sweetness. of the tsubuan. Everything is hand-prepared by the shop owner, so try his original Japanese sweet receipes.
Shoyodo
ADDRESS

260-11 Jina, Kawane-Honcho Town, Shizuoka Pref.
PHONE

0547-56-1312
BUSINESS HOURS

9:00~18:00
REGULAR HOLIDAY

Irregular holidays.