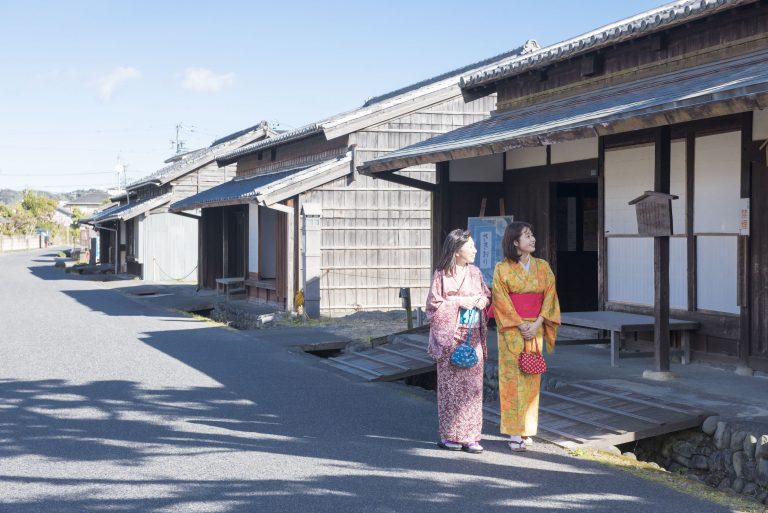 Learning from the Past: Crossing the Oi River (part I)
Sightseeing

Cuisine

Shimada Area

History

Green Tea
Get a taste of what it was like for travelers on the Tokaido Road in the Edo period.
Wear a kimono and stroll through historical kawagoshi (river-crossing) sites that convey the atmosphere of a post station in old times.
When you get hungry, cross the river to a farmhouse restaurant.
Step back in time into the Edo period!
Why not dress in a kimono and take a stroll along Kawagoe Road?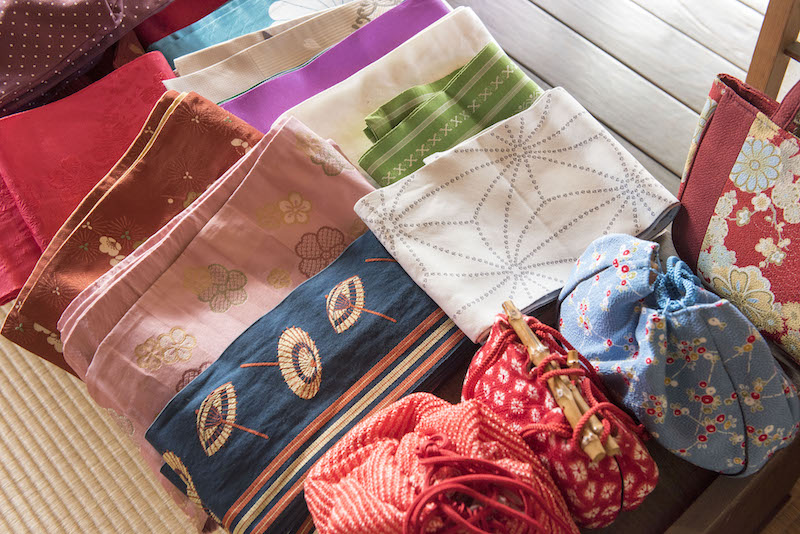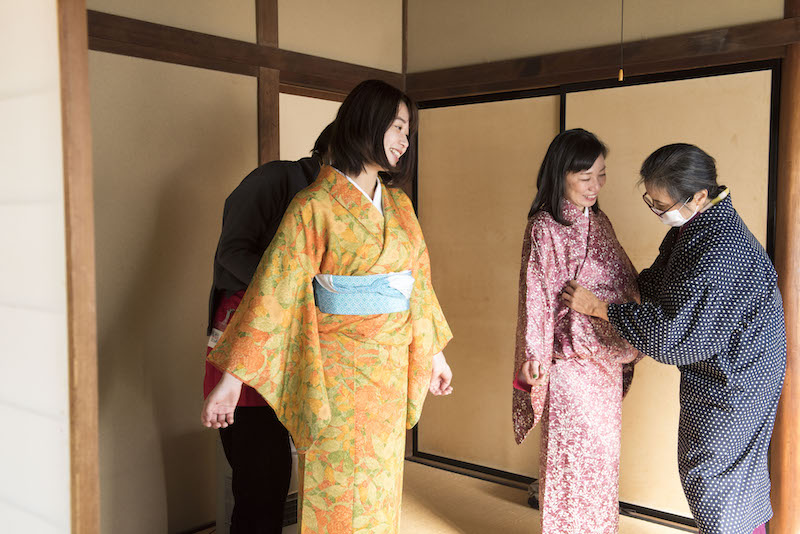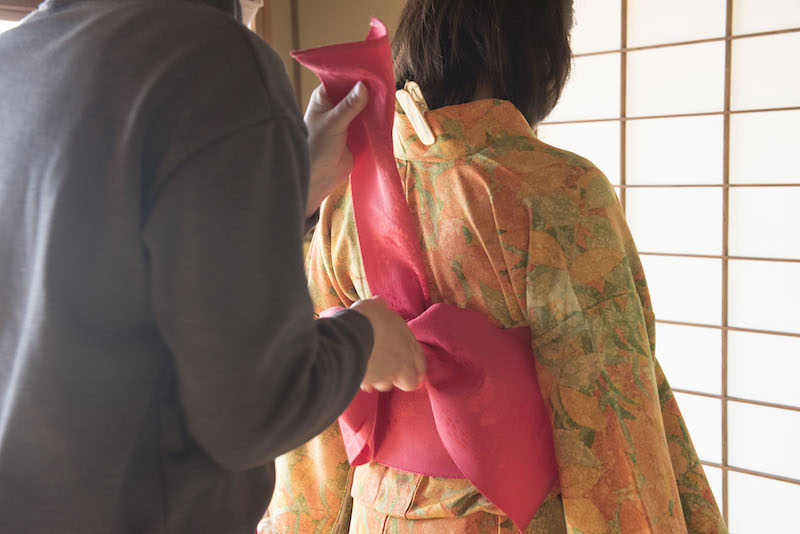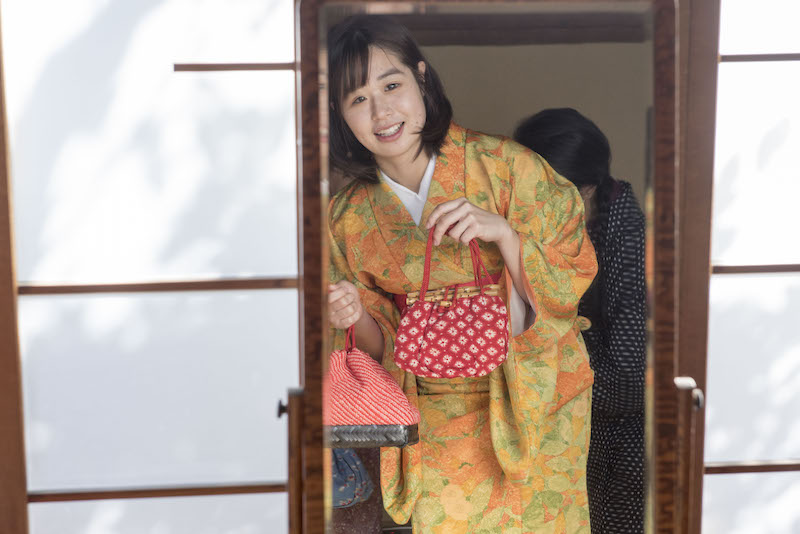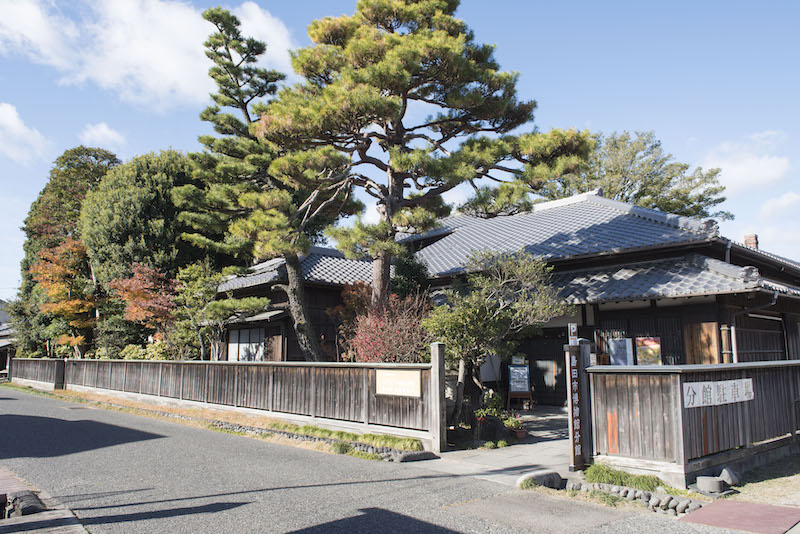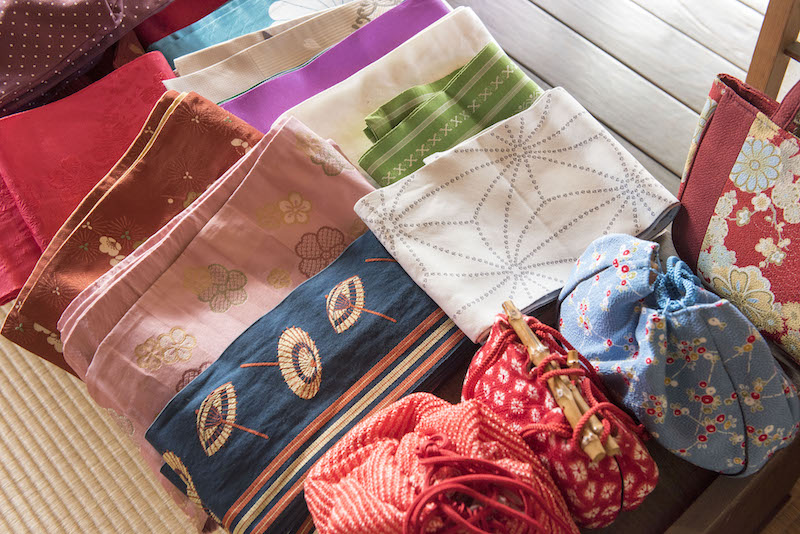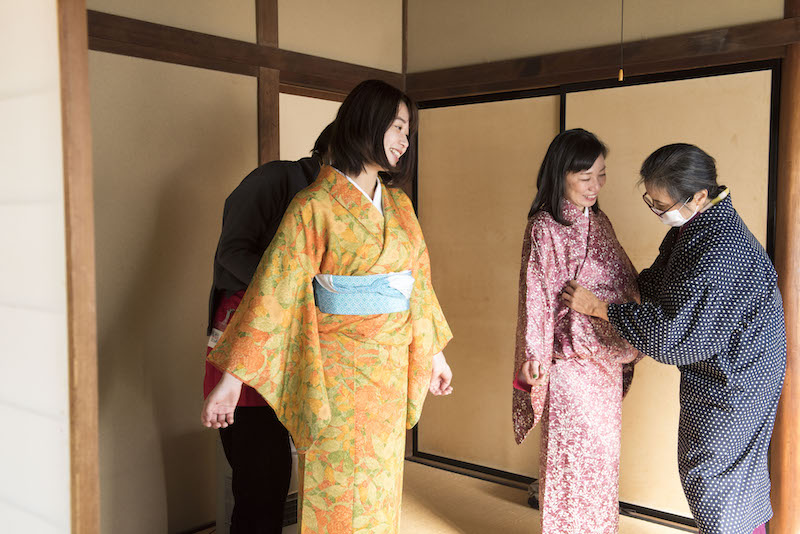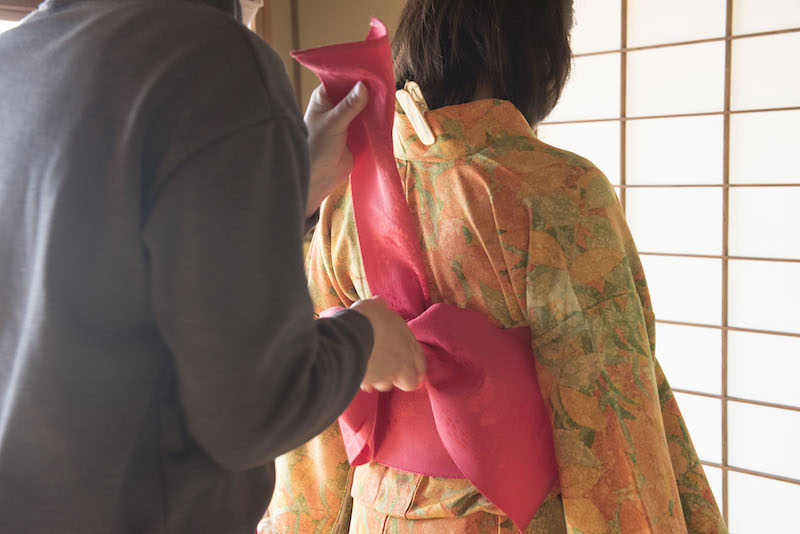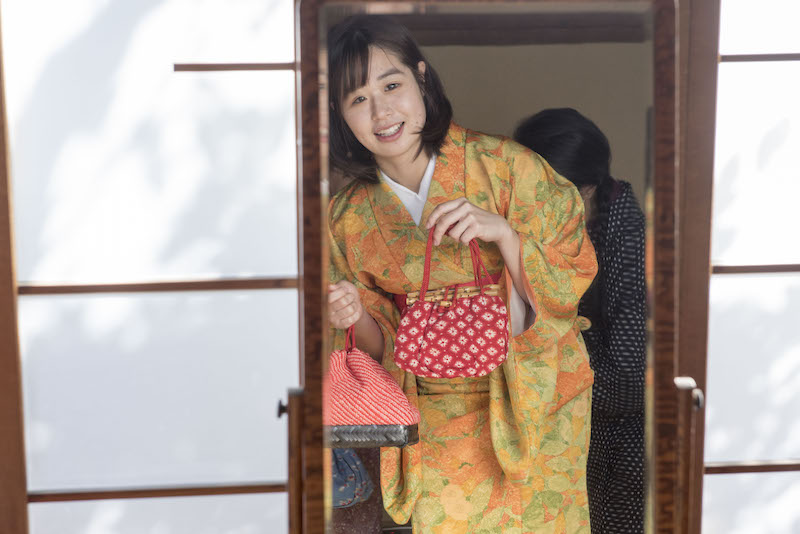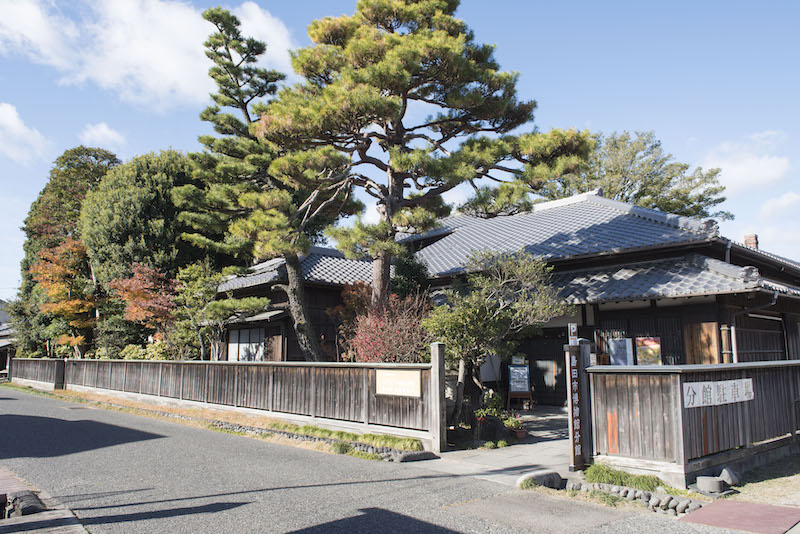 "Shimada still retains the aura of a post-station and is a town where a kimono looks right at home. It's really fun to stroll around wearing a kimono," says Kyoko Ozawa, leader of the "Walk Shimada in a Kimono Promotion Group." This group of volunteers rents and dresses visitors in kimono, and plans experience-based programs that give everyone the opportunity to readily enjoy wearing a kimono.
"Take a Kimono Break on Kawagoe Road" is a program that has proved popular. Visitors choose a kimono of the color and pattern they like and are dressed by staff. Then, they are free to stroll along Kawagoe Road where the Edo townscape of old has been restored and preserved. As they walk along the road, they can enjoy welcoming Japanese sweets and a cup of tea from Shimada, and tour Shimada City Museum.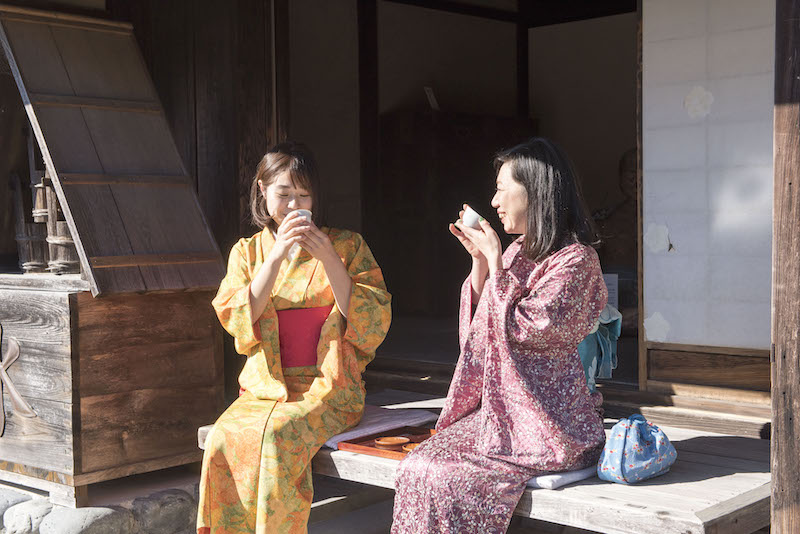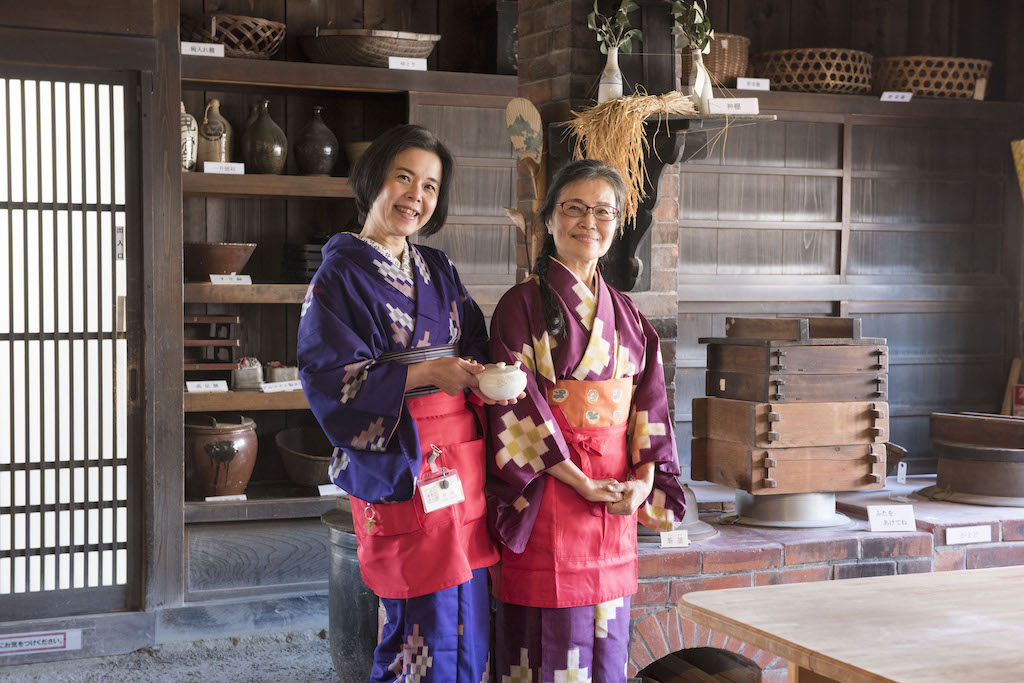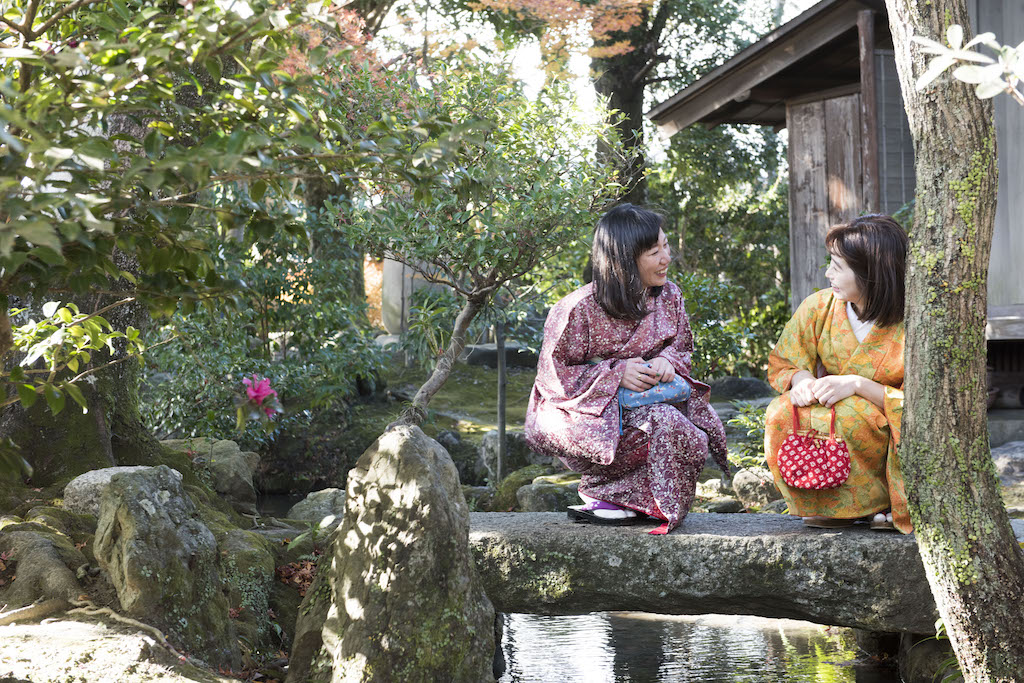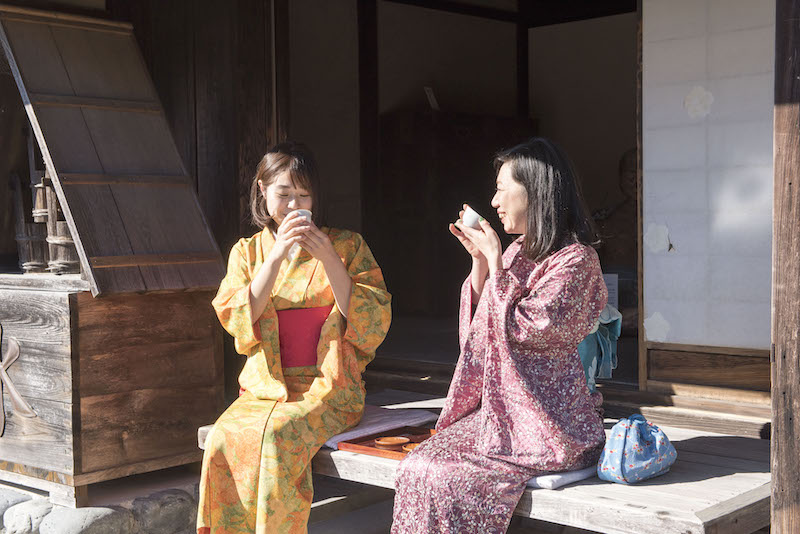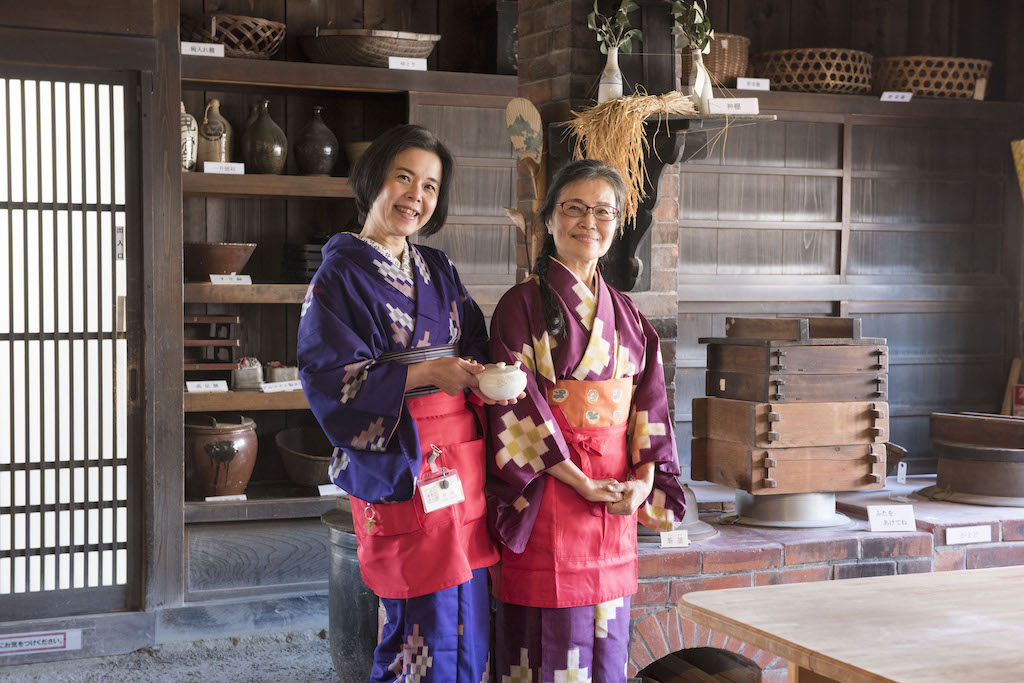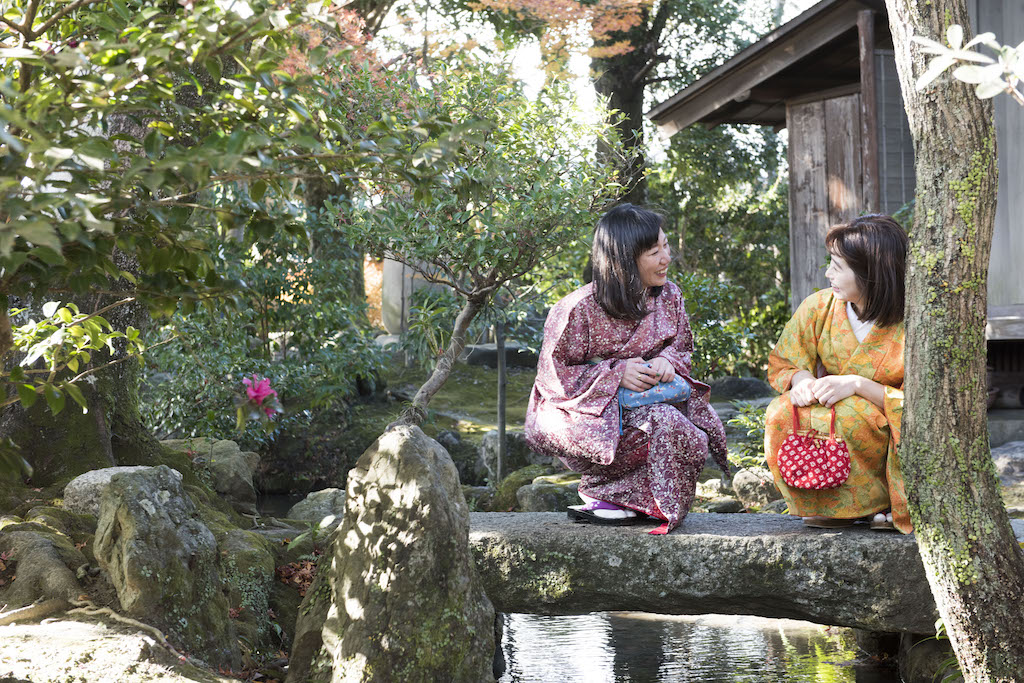 The rental kimono are donations. More than 300 are available. There are kimono for women, men, and children, so families, husbands and wives, and couples can have fun wearing them together. In addition, tabi (socks) and zori (sandals) are part of the rental, so everything is provided. It's sure to be an unforgettable experience.
Walk Shimada in a Kimono Promotion Group
Address

Kimono Dressing Site:2-16-5 Kawara, Shimada, Shizuoka Prefecture(Shimada City Museum annex)
Telephone number

080-2665-7733 (Contact: Ms. Ozawa)
Reservations required; one to several people can be accommodated (depending on availability, same-day reservations are possible)
Hours

9:00–17:00; Dressing: 30 min., Strolling Around: 120 min.
Closed

Mondays (or the next day if Monday is a holiday)
Parking

Available (Shimada City Museum main building/annex)
Green tea sightseeing in Shimada
Website, etc.

Search for "Walk Shimada in a Kimono" on Facebook, Instagram
Fee, etc.

3,500 yen per person (includes kimono rental, kimono dressing, green tea, Japanese sweets, admission to Shimada City Museum)
Take a stroll like the travelers of old.
Historical sites speak of crossing the Oi River.
Kawagoshi (river-crossing) sites extend east approx. 300 meters from the Oi River riverbed and have been designated national historic sites. The Tokaido is a valued road that has handed down the history of Edo period transport, which in the past used human power to cross the Oi River.
Crossing the Oi River by bridge and ferry boat was prohibited by the shogunate government in the Edo period. Moreover, the river crossing was the most difficult part of the journey for people traveling the Tokaido Road because of the swift current. This gave rise to the job of "ninsoku," laborers who helped travelers to cross the river, and the kawagoshi system that controlled river crossings. In accordance with the system, ninsoku would carry travelers on their shoulders or "rendai" (a boxlike litter) and transport them from riverbank to riverbank.
Kawagoshi sites include a "kawakaijo" where the river-crossing fee was determined and tickets sold, a "fudaba" where ninsoku exchanged the tickets for money, and "banyado" where the ninsoku would bide their time. These still exist and have been restored, and visitors are free to view them.
When you walk the townscape of bygone days away from the noise of the city, you'll feel as if you're a traveler from the Edo period. Don't miss out on the experience of walking the old road and imagining the people from long ago.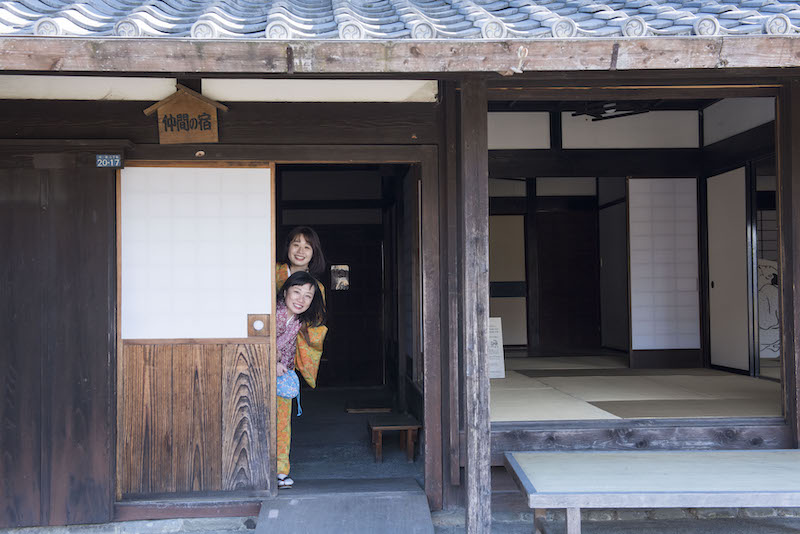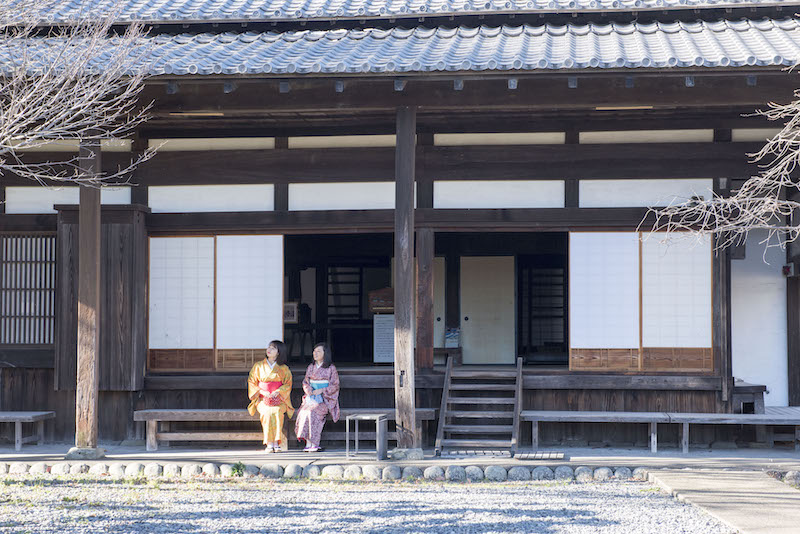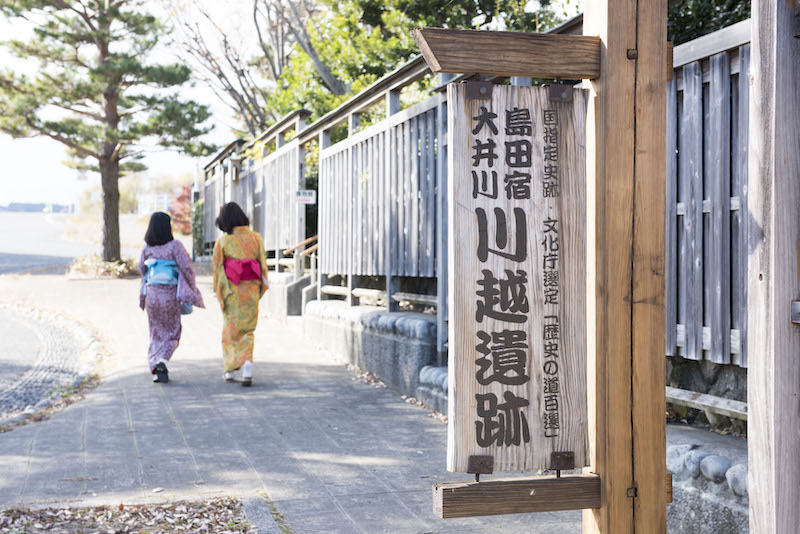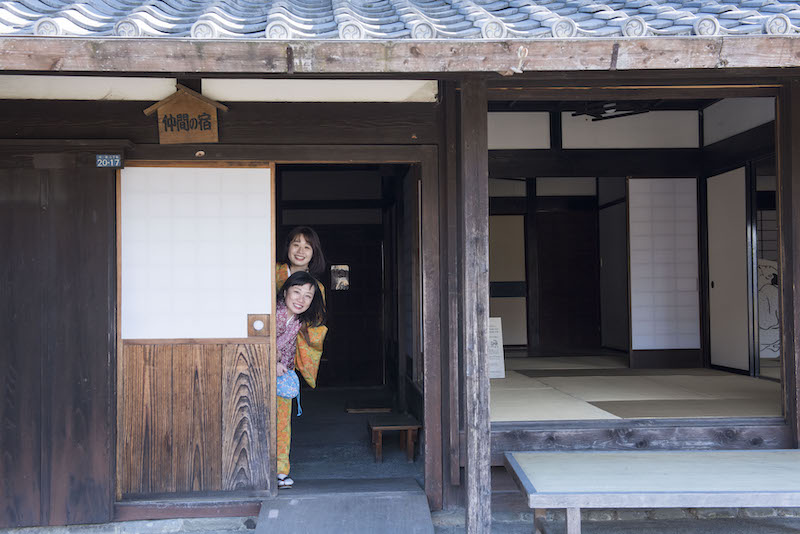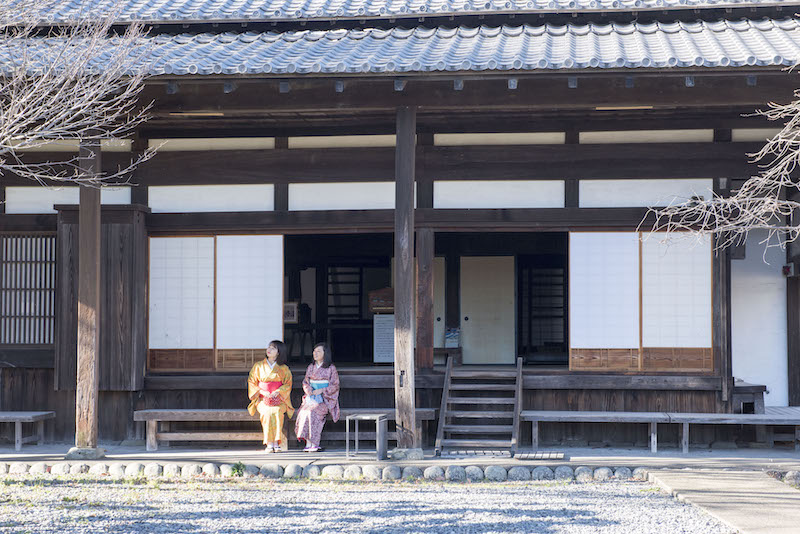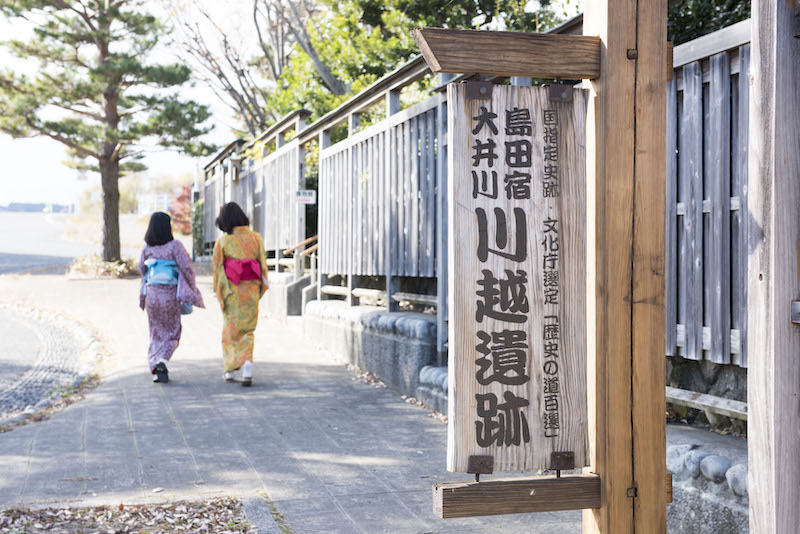 Shimada-shuku Oi River Kawagoshi Sites
Telephone number

0547-37-1000 (Shimada City Museum)
Business Hours

8:30-17:00
Closed

Open year round
Parking


Available(Available (Shimada City Museum parking lot)
Admission fee

Open year round
Why did people travel? A museum that traces the history of the late Edo period.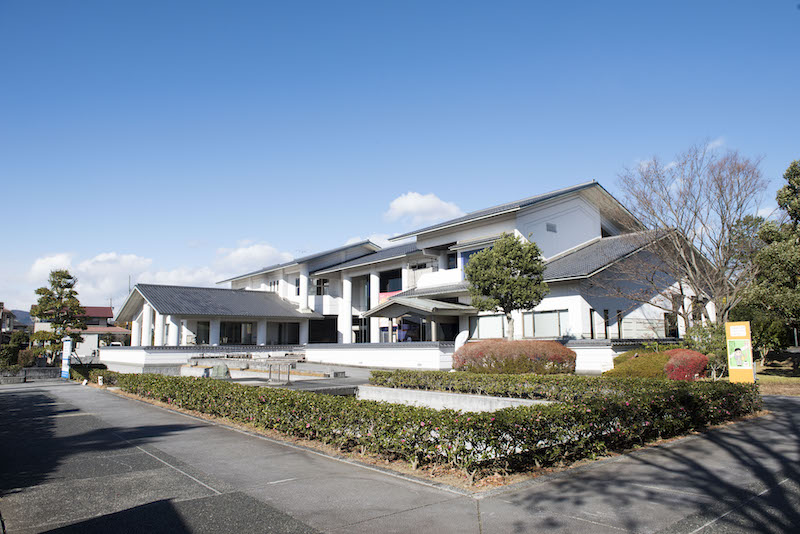 Shimada City Museum is located in the vicinity of the kawagoshi (river-crossing) sites. It is comprised of the main building constructed to resemble an inn designated for feudal lords on the Tokaido Road, and an annex has the aura of a traditional home.
The curator recommends learning about history at the museum before walking around the kawagoshi sites to more fully appreciate imagining scenes from the old days. In fact, the permanent exhibits in the main building are based on the main theme of "travel and travelers" and introduce in an easy-to-understand manner Shimada-shuku (post station) and Oi River kawagoshi in the late Edo period.
The only way for travelers to cross the Oi River in the Edo period was to pay money and either ride on the shoulders of a "ninsoku" (laborer) or on a boxlike litter called a "rendai." It was so difficult that the poet Matsuo Basho wrote about it. Visitors to the museum can learn from the exhibits about histories including the kawagoshi system, the hardships of the ninsoku, and treasured records of interaction between Basho and local intellectuals.
It was also well known that crossing the Oi River was often suspended (closed to traffic) due to rain. Because of this, the post towns of Shimada and Kanaya prospered from the stranded travelers. Museum visitors can view various exhibits that give a sense of the energy from that time.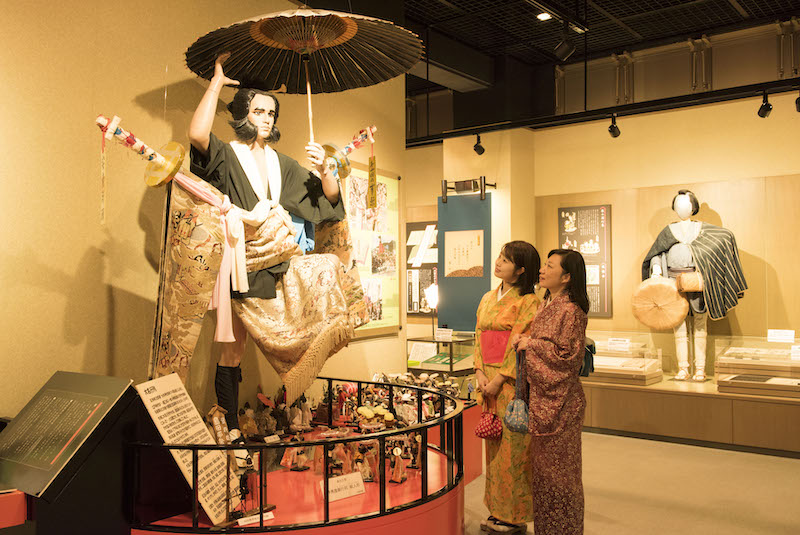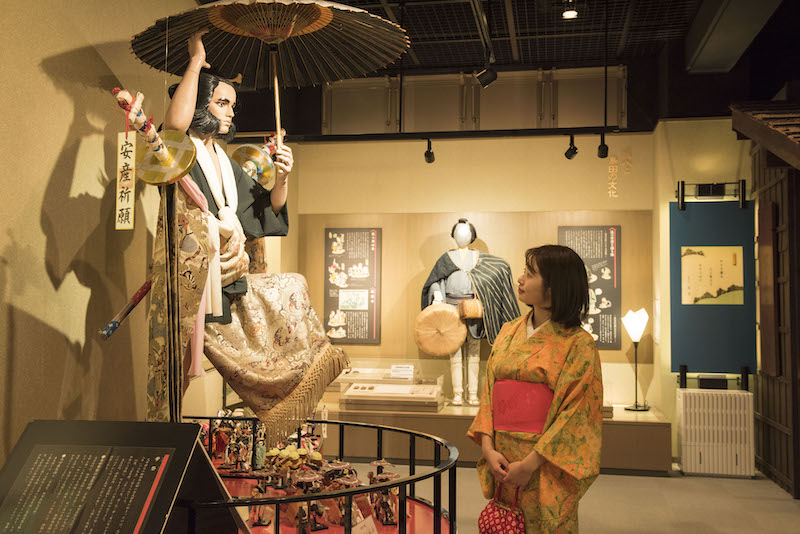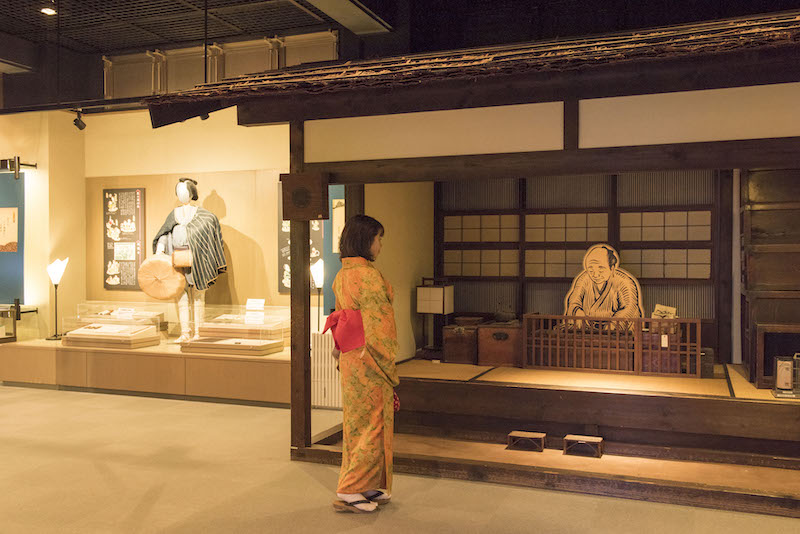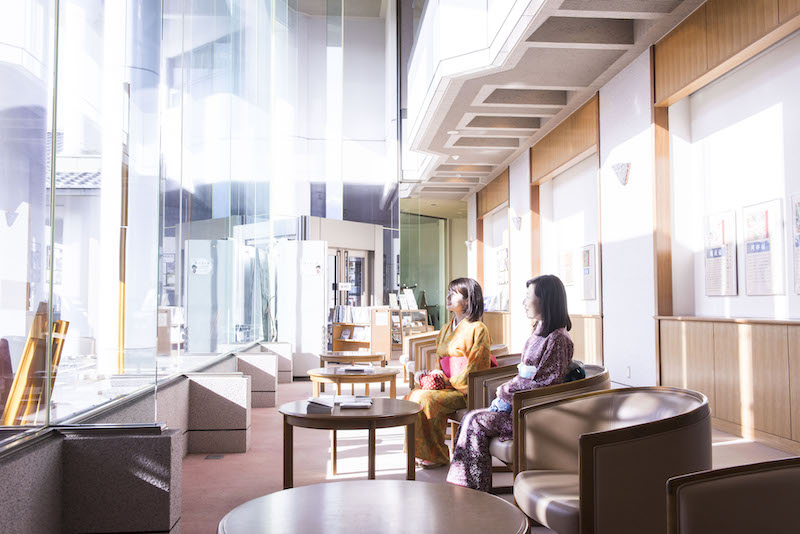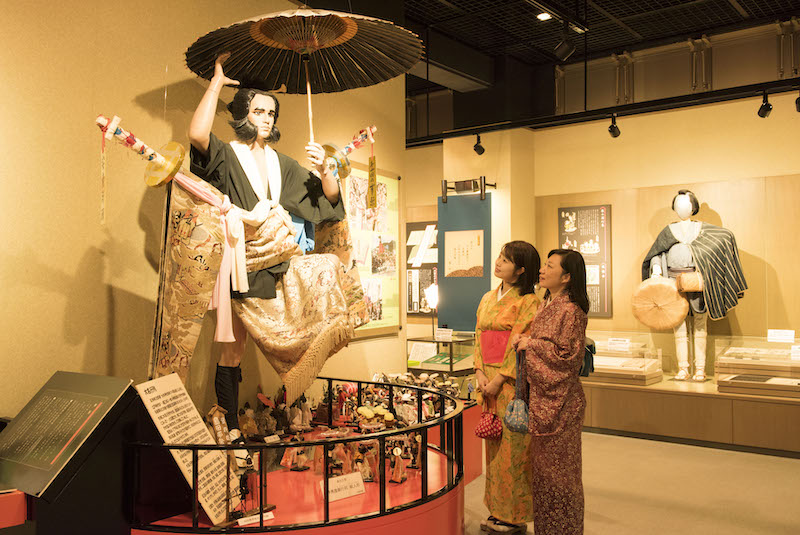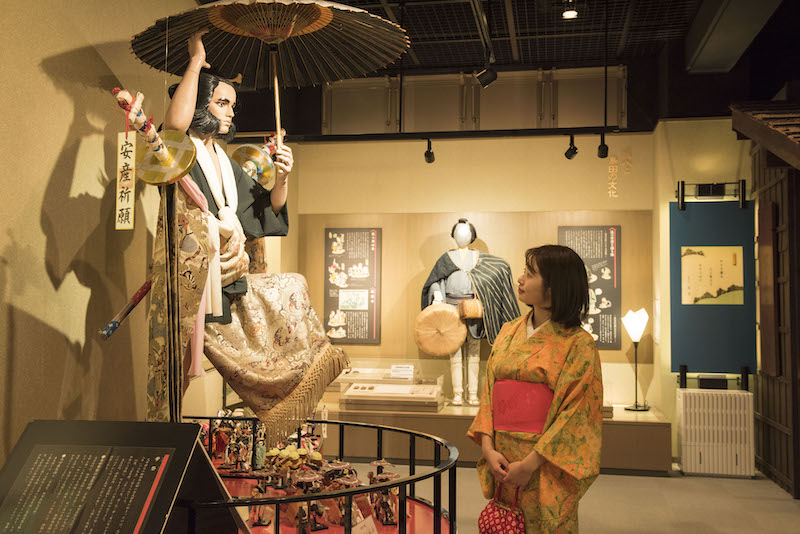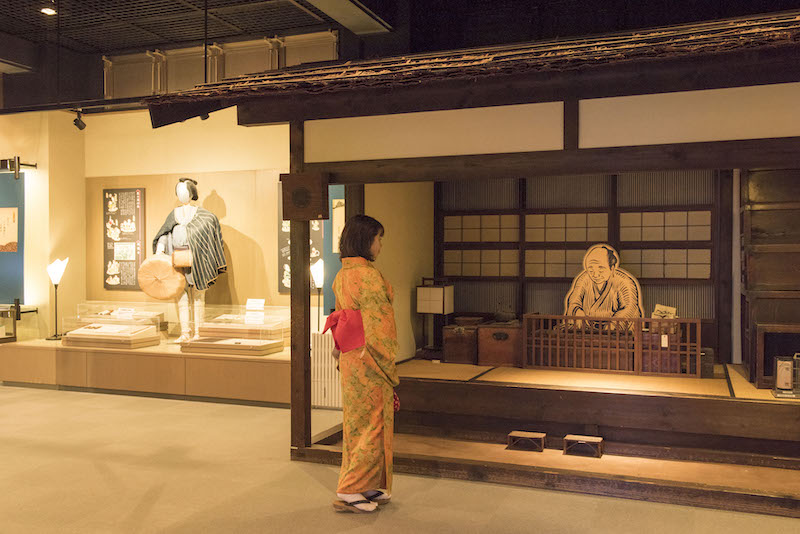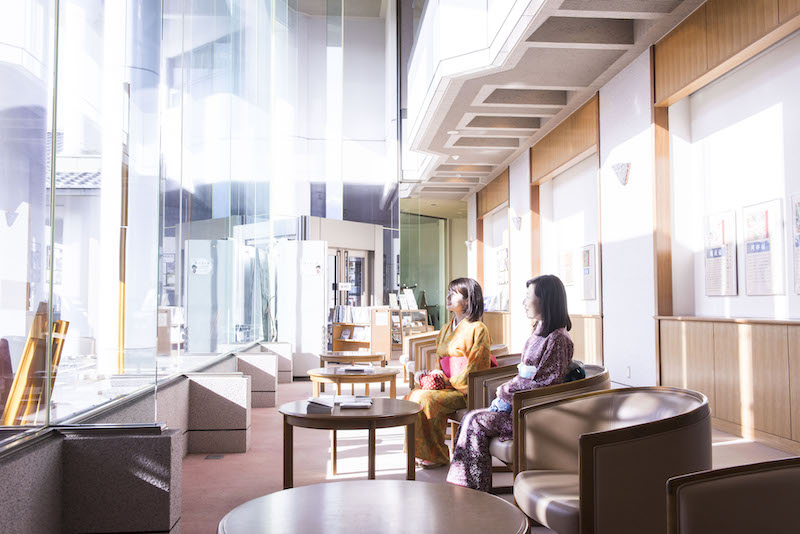 Shimada City Museum
Address
Telephone number

Main Building:0547-37-1000
Annex:0547-34-3216
Hours

9:00–17:00 (doors close at 16:30)
Closed

Mondays (or the following weekday if Monday is a holiday), year-end and New Year holiday
Parking

Available
Website, etc.
Admission fee

General Admission: 300 yen (combined ticket for main building/annex)
Free admission for jr. high school students and younger
Fully enjoy delicious Japanese yam
at a farmhouse restaurant.
Grated yam soup prepared with traditional regional fish stock made from mackerel has a rich flavor and pairs perfectly with rice. Not only is the simple dish of "grated yam atop rice" recommended, but the restaurant owner also highly recommends "Kinton-O marinated barbecued pork with grated yam atop rice." It's a superb dish that combines yam with brand-name pork from Shizuoka. First, diners should try just the marinated barbecue pork atop rice, then pour over the grated yam soup to experience a double dose of deliciousness.
The restaurant also serves extravagant dishes such as "chopped broiled eel seasoned with soy sauce and grated yam atop rice," and a meal of assorted grated yam dishes. There is also an array of single-serving dishes that go well with alcoholic beverages, such as mukago (yam tubercles) tempura and yam sticks. Diners can eat their fill of Japanese yam.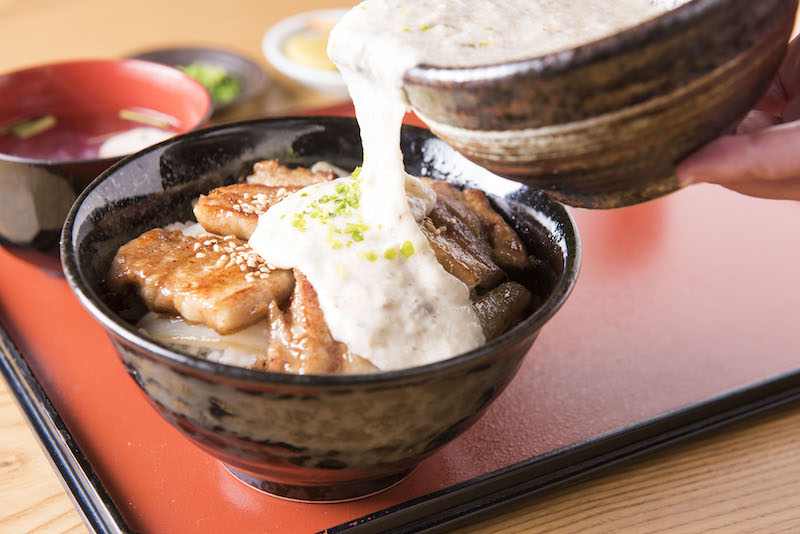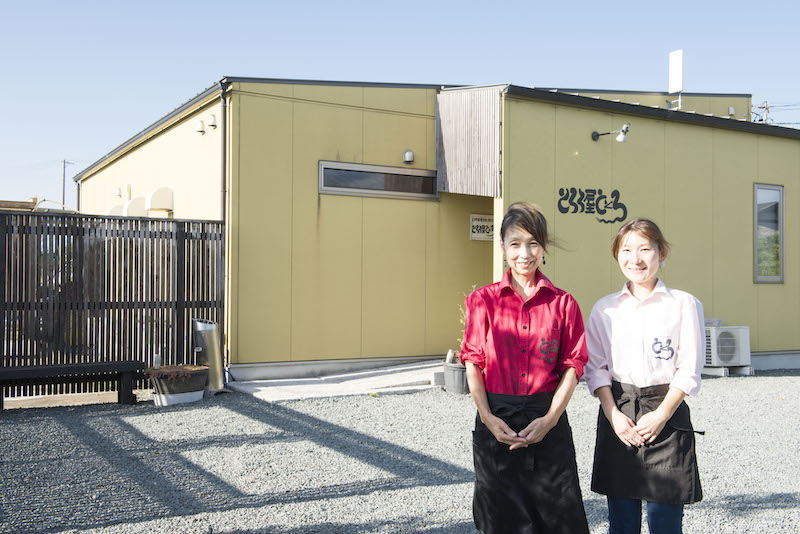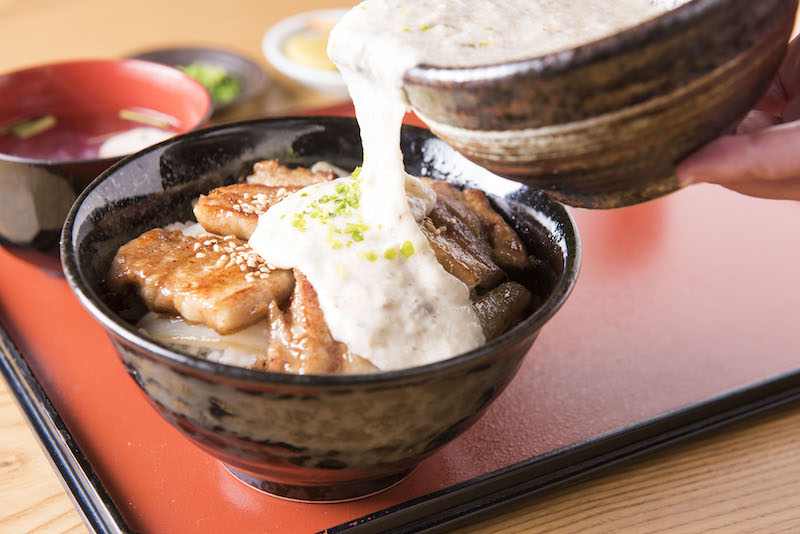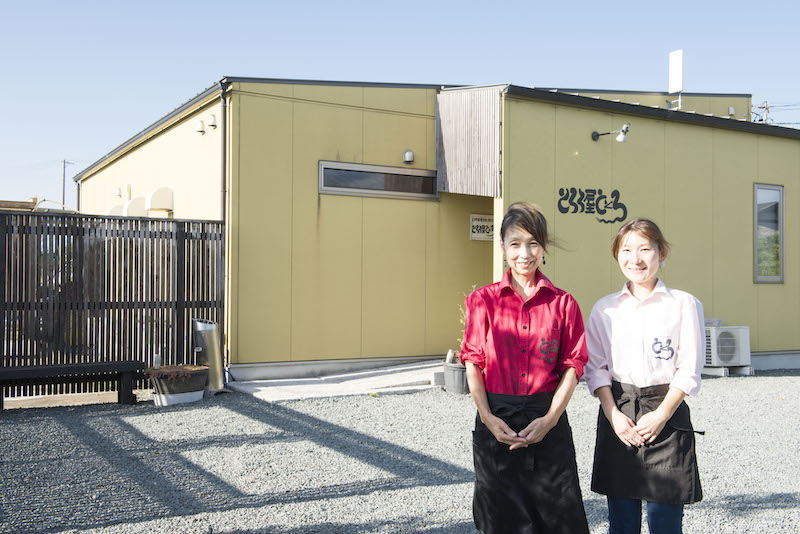 The spacious restaurant is situated in a tranquil mountain village. Get away from the hustle and bustle, and languidly savor great-tasting dishes.
The Kinton-O marinated barbecued pork with grated yam atop rice is also served at the sister establishment, Cha no Niwa Restaurant (938-1 Sakamoto, Shimada). Please visit them both.
Japanese Yam Farmhouse Restaurant "Tororoya Totoro"
Telephone number

0547-32‐9637
Business Hours

Lunch:11:00-15:00
Dinner:17:00-22:00
Closed

Thursdays, Wednesday nights
Parking

12 spaces
Website