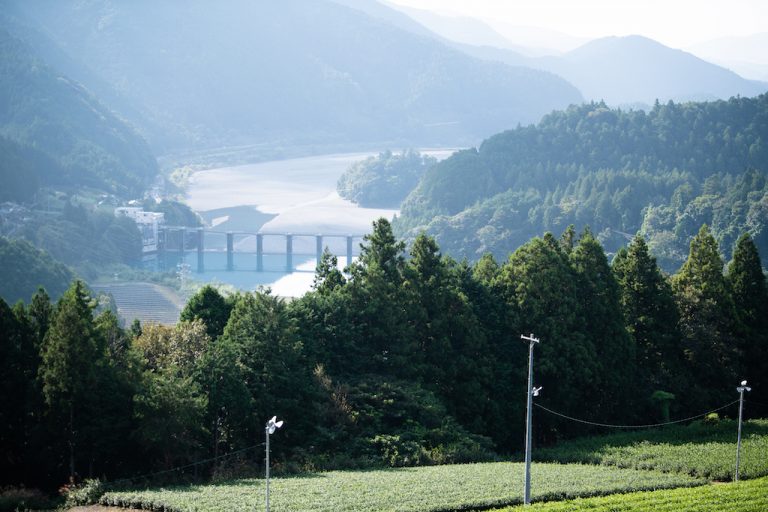 A short two-day, one-night trip from the train station to hot springs (part I)
Activities

Stay & Onsen

Food & Drink

Kawane Area

Kawanehoncho Area

Steam Locomotives

Oigawa Railway
An undeveloped forest of abundant nature and hot spring await you just 30 min. from Shimada Station by car.
There are many experiences particular to this location that are available to visitors, including picturesque scenery, local foods, and salt-making unique to Kawane Onsen, a hot spring with a high salt content.
Rent a car from in front of Shimada Station and set off!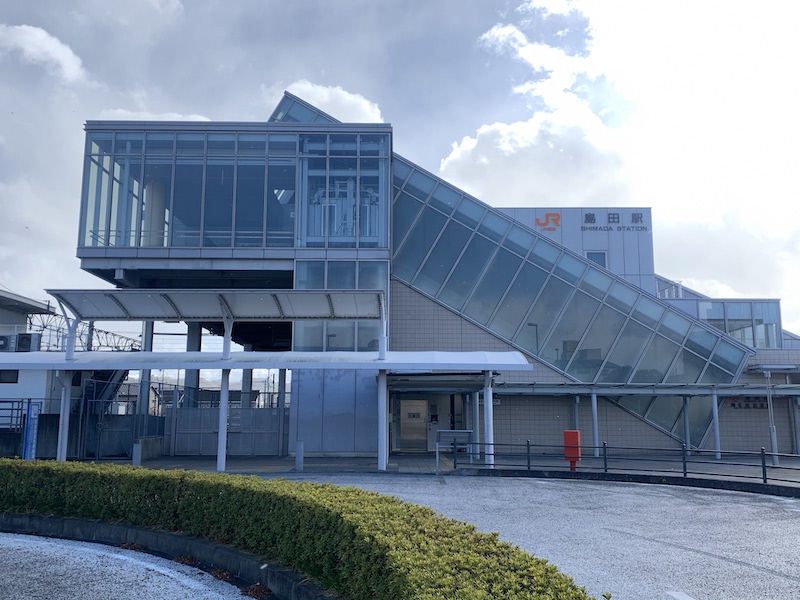 It takes around 30 min. by car to the Kawane Onsen area from in front of Shimada Station.
There are places along the way that you'll want to visit, such as scenic landscapes and restaurants, so we recommend renting a car to make it easy to stop by.
TOYOTA Rent a Car, Shimada Station North Exit Branch
Address

5-2 Sakae-cho, Shimada, Shizuoka Prefecture
(1 min. walk, right side of JR Shimada Station North Exit rotary)
Telephone number

0547-33-0100
Business Hours

9:00-19:00(12/31 9:00-17:00Close)
Closed

1/1~1/3
Steam locomotives (SL) run below your feet at the Machu Picchu of Kawane.
You'll encounter landscapes only found here.
Shiogo Suspension Bridge is 220 meters long and 13 meters high. It goes without saying that it is the longest suspension bridge over the Oi River, but it is also distinctive because it offers the rare opportunity to see trains, SL, and cars passing on the road and Oigawa Railway below.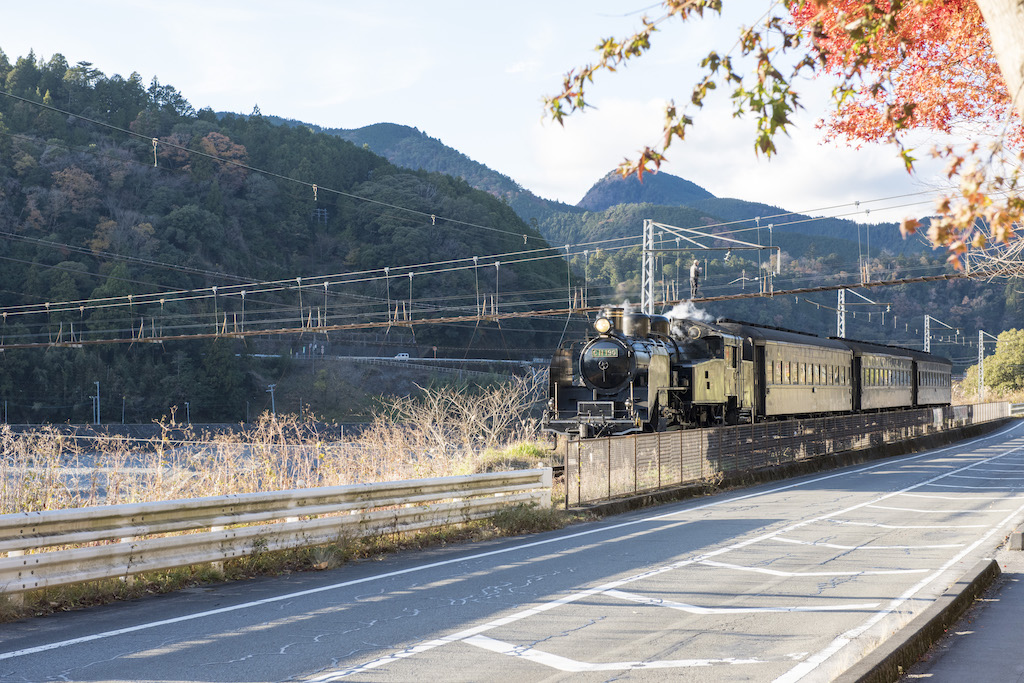 Photography enthusiasts and railway fans in particular gather to take photos when SL are scheduled to pass by.
Walking over the bridge gives you a strange feeling since cars and trains passing beneath your feet is something you don't really see.
The Kunowaki area that extends out from the other side of the suspension bridge is involved in regional revitalization as a "matchmaking village" that centers around local residents. The area is dotted with spiritual hot spots for matchmaking, children, and easy childbirth.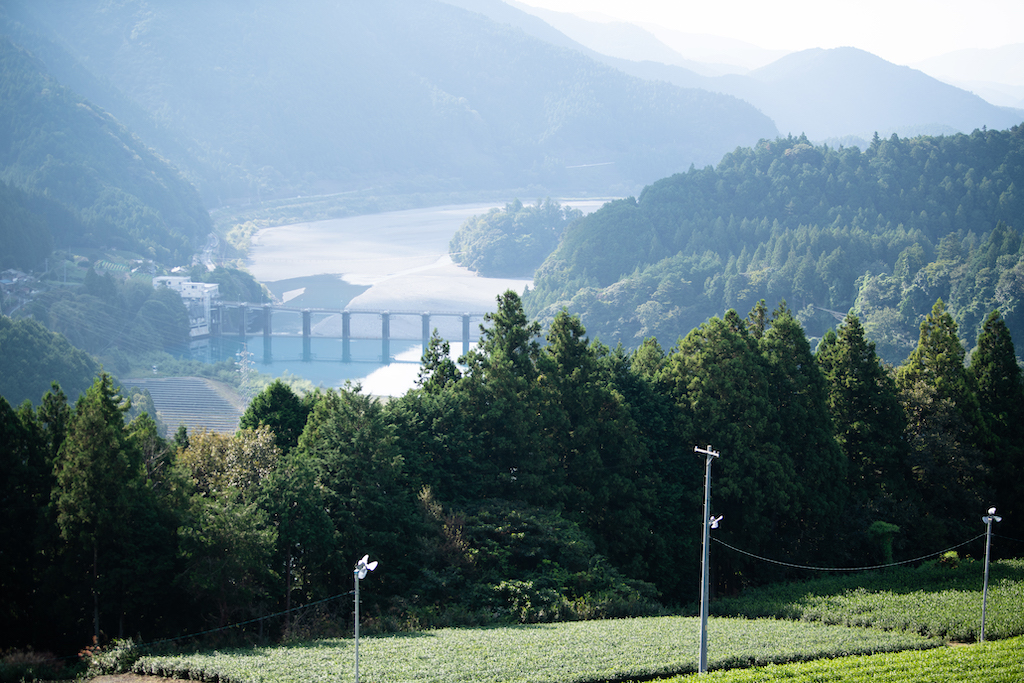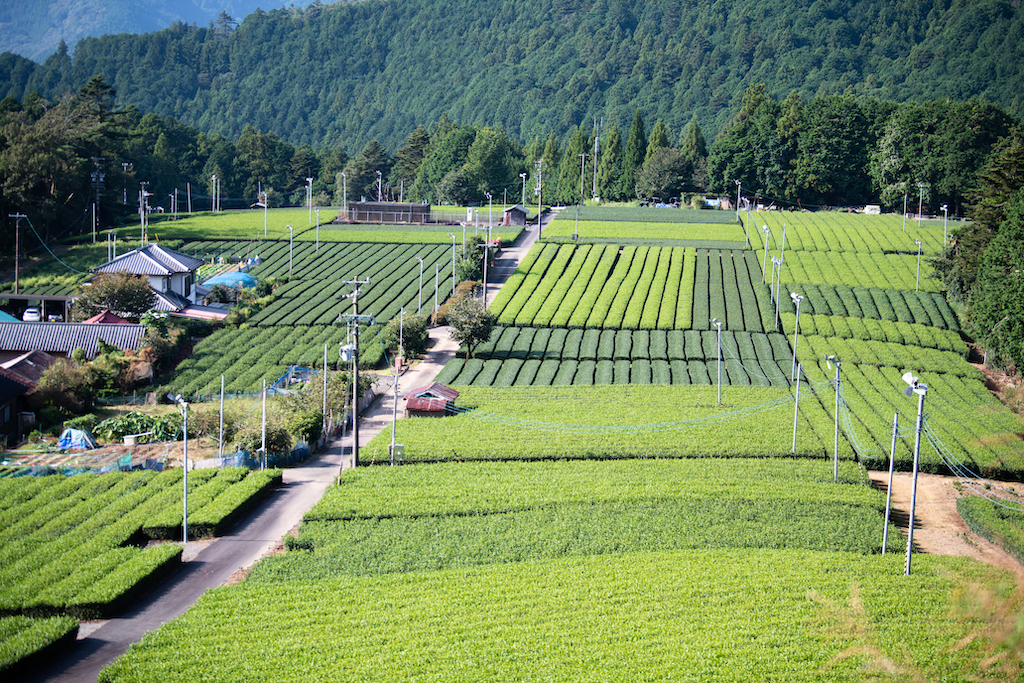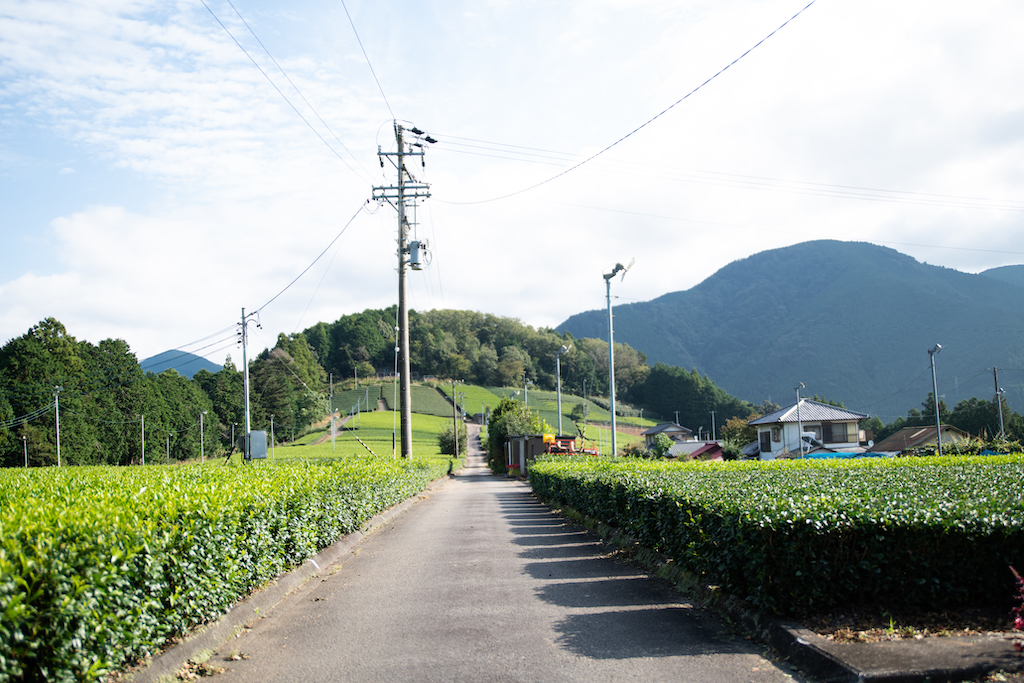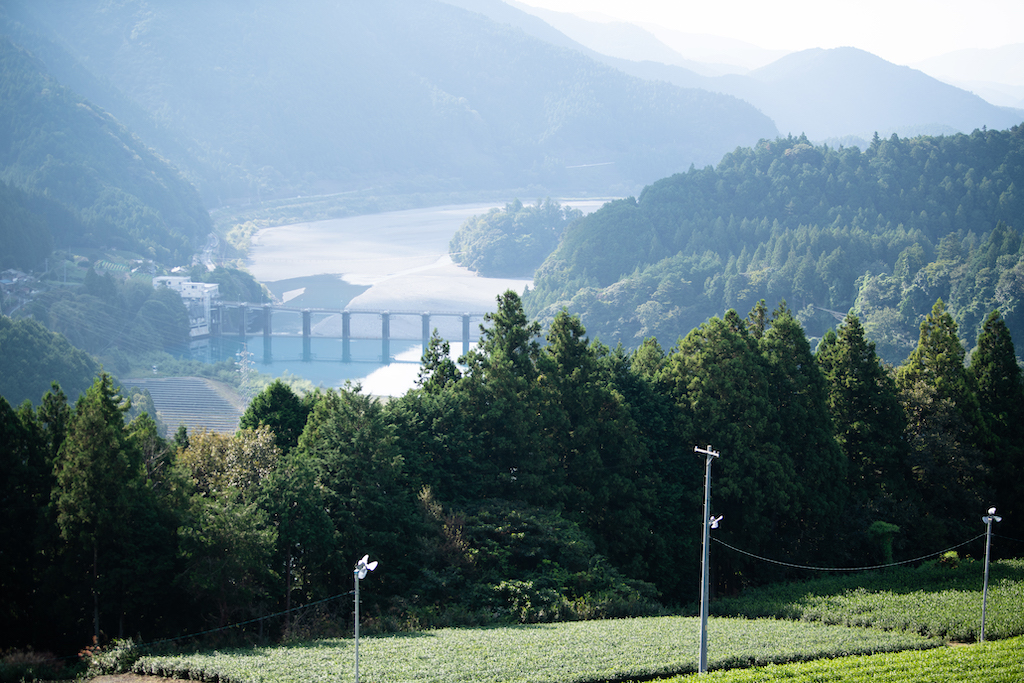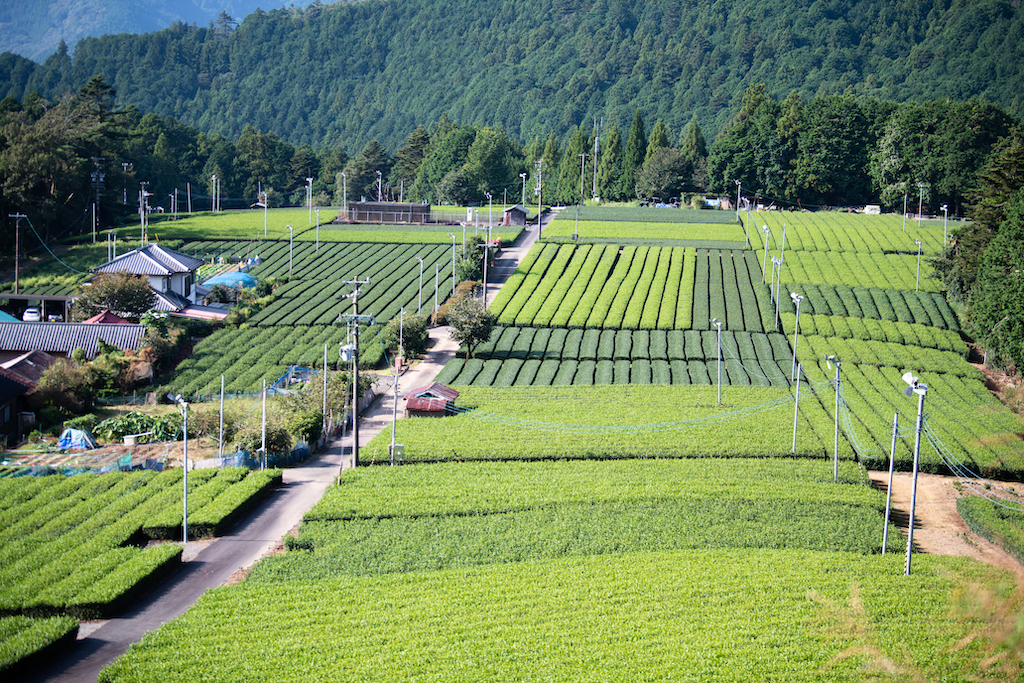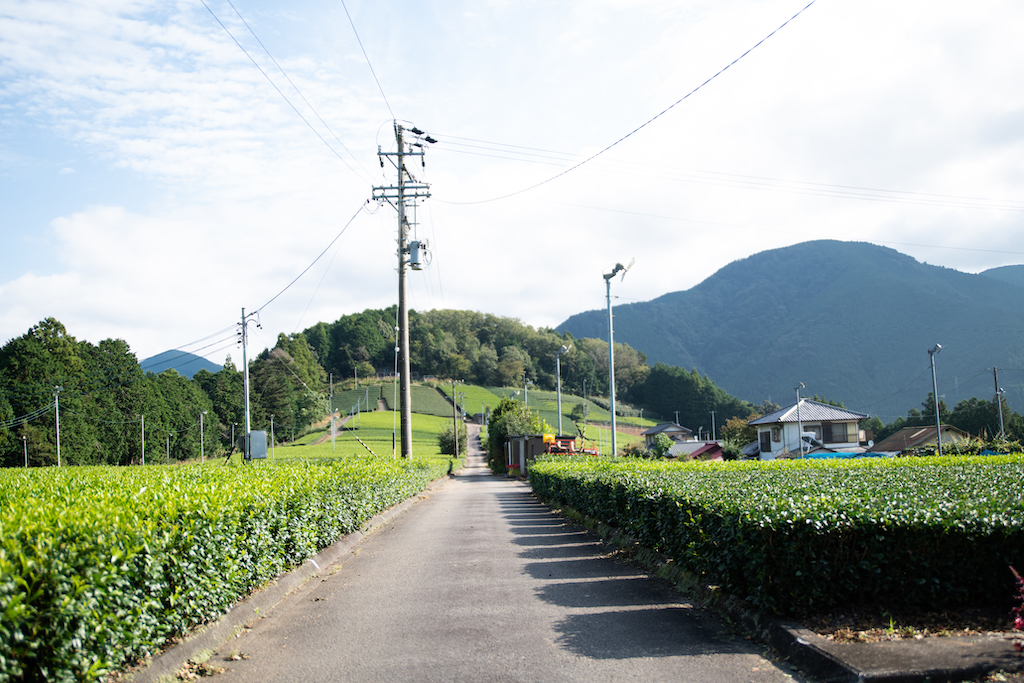 Plus, there are many scenic viewpoints. This includes the Nuta Plain, which is also famous as the Machu Picchu of Kawane. Look back after ascending the tea fields and you'll see a pleasant landscape of open sky and an orderly expanse of tea fields nestled in the mountain. The view of the light green landscape is spectacular during the season when tea is freshly picked. You're sure to encounter simple beauty produced by nature.
Shiogo Suspension Bridge (Proper Name: Kunowaki Bridge; Nickname: Koigane Bridge)
Telephone number

0547-59-2746
(Kawanehoncho Town Development Tourism Association)
Parking

Available
Kawanehoncho Town Development Tourism Association
Website, etc.
"Daikon soba noodles" from Kawanehoncho is a home-style dish you'll want to try at least once.
Daikon (Japanese radish) soba noodles are a specialty from Kawanehoncho. Originally, it was a local home-style dish, but today it is an excellent dish that is also a favorite of tourists.
A generous amount of ingredients such as locally sourced Japanese radish, shiitake mushrooms, and chicken are thoroughly simmered in a soy sauce-based soup for a robust flavor. Add to that condiments such as green onions, ground sesame seeds, and seaweed, then combine with soba noodles for a filling dish. You'll thoroughly savor the delicious taste that soothes both body and mind.
Local ladies recommend eating it as served, then sprinkling it with yuzu powder, a local product from Kawanehoncho made from the citrus fruit, yuzu, to enjoy an alternate flavor.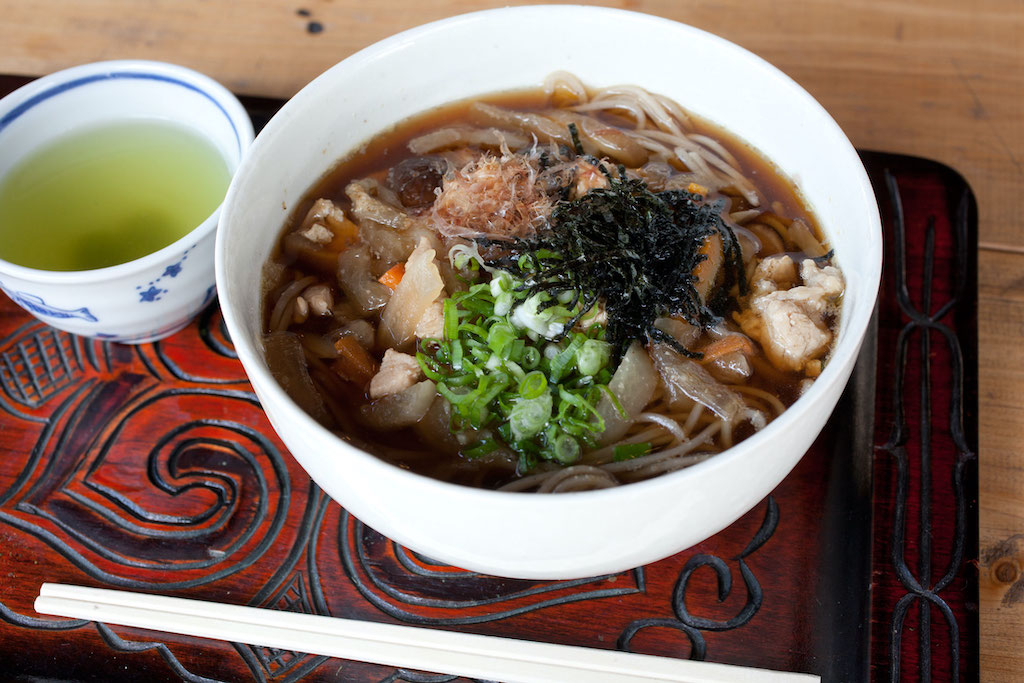 Traditionally, this was a winter dish prepared between New Year's Eve and New Year's when soba noodles were made in each home, but here at Mitsuboshi Mura you can enjoy it in every season. If you visit Kawanehoncho, you'll definitely want to try it.
Other specialties at Mitsuboshi Mura are konnyaku dishes (oden, raw konnyaku) made with 100% native yams.
Mitsuboshi Mura
Telephone number

0547-56-1677
Business Hours

9:30–15:00 Lunch: 11:00–14:00
Closed

Wednesdays, Thursdays
Parking

Available
Website
Make your very own salt from hot spring water from Kawane Onsen.
You can have fun making salt at a plateau that affords a view of the Oi River. The good-humored "oyaji" (middle-aged men) Mr. Hiraguchi and Mr. Hotta will kindly teach you how to make salt, so even first-timers can feel at ease.
First, pour water directly drawn from the wellspring of Kawane Onsen into a large pot and heat it over a fire fueled by firewood. Stir as the water is slowly boiled down, and white salt crystals will gradually appear. Keep stirring until the moisture has evaporated and the salt is dry, and the handmade salt is finished.
Salt made from mineral-filled water from Kawane Onsen melts well in the mouth and has a mellow flavor. It is great for rice and vegetables, and its inherent delicious flavor is drawn out when used in cooking. You can take the salt home with you after making it.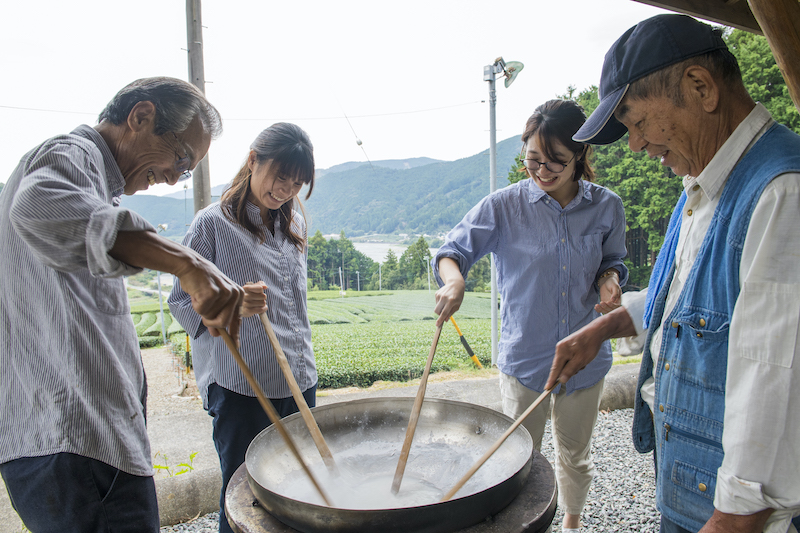 The salt-making experience requires a minimum of two people and can accommodate up to twenty. Participants have a really fun time, so many people make salt together with family, friends, and as couples. Naturally, you'll want to relax in a hot spring bath when visiting Kawane Onsen, but why not also have a special hands-on experience that can only be found here?
Oyaji Farm
Telephone number

090-7683-6500 (Mr. Hiraguchi)
Closed

Irregularly scheduled closures (check in advance)
Parking

Available
A hotel that offers three great reasons to stay–hot springs, meals, and guestrooms with a view.
There are two large baths. The indoor baths use water flowing directly from the hot spring source. You can soak in Kawane Onsen, which is distinctive for leaving your skin feeling hydrated. The open-air baths are artificially carbonated for bubbly bath water. The whistle of steam locomotives (SL) passing right next to the hotel can be heard.
After taking a bath, you can relax in a tatami mat room. From this room, you can also see the Oigawa Railway, its trains, and SL. The hotel generously provides both massage chairs and popsicles for free, so don't hesitate to take advantage.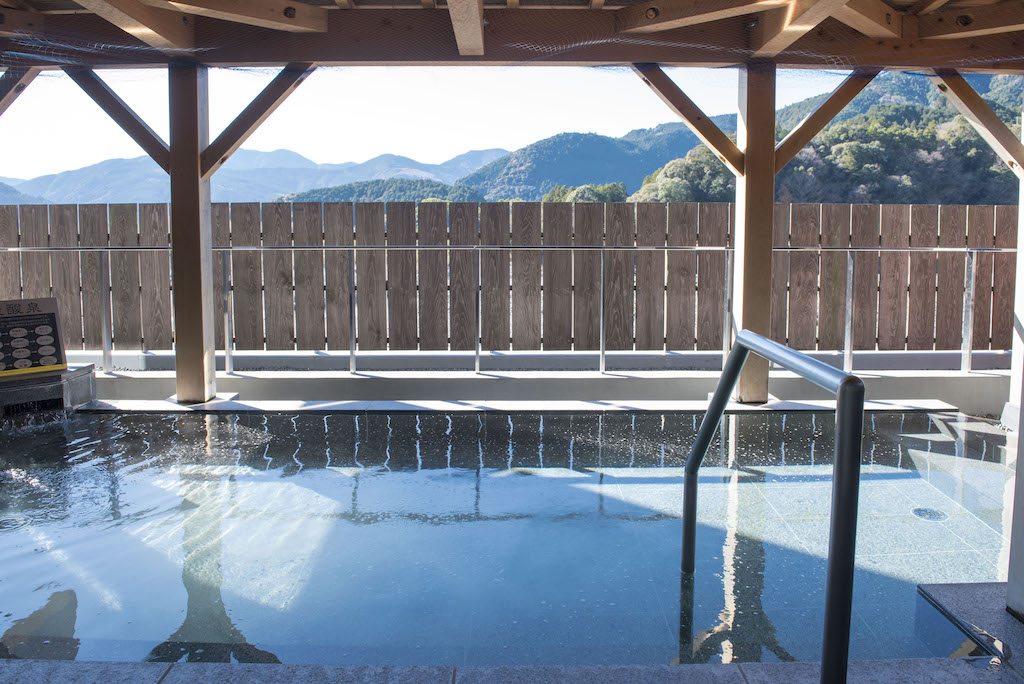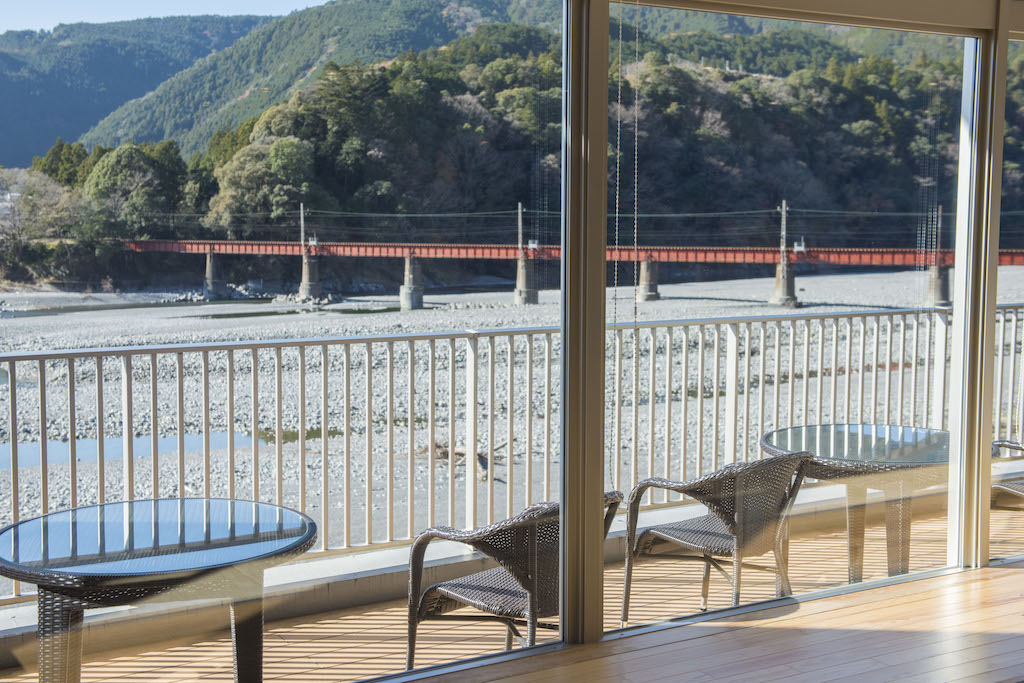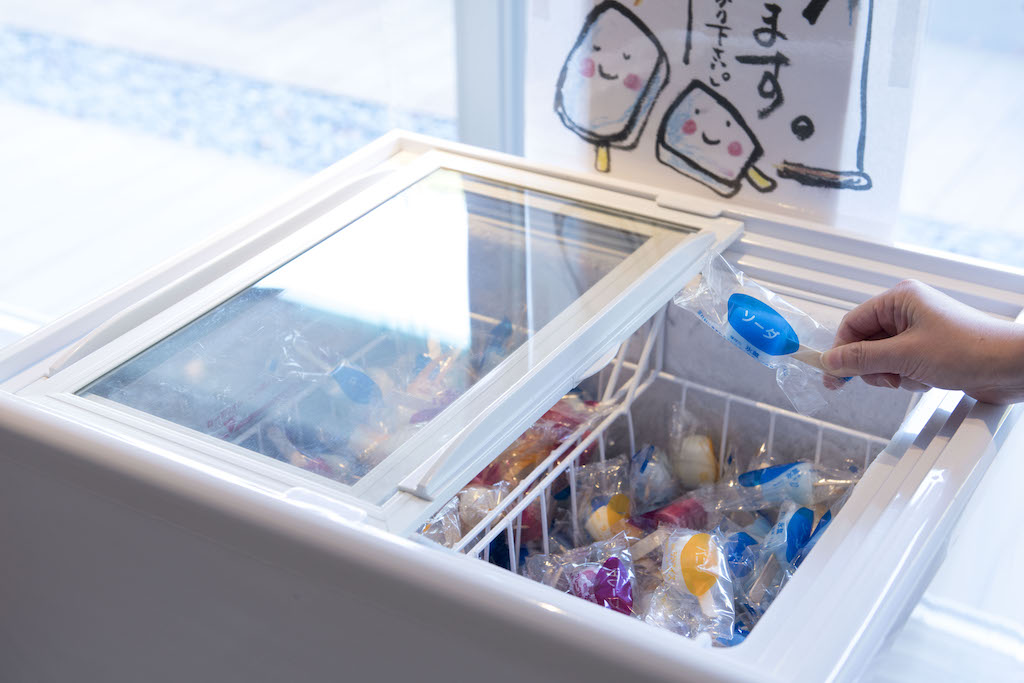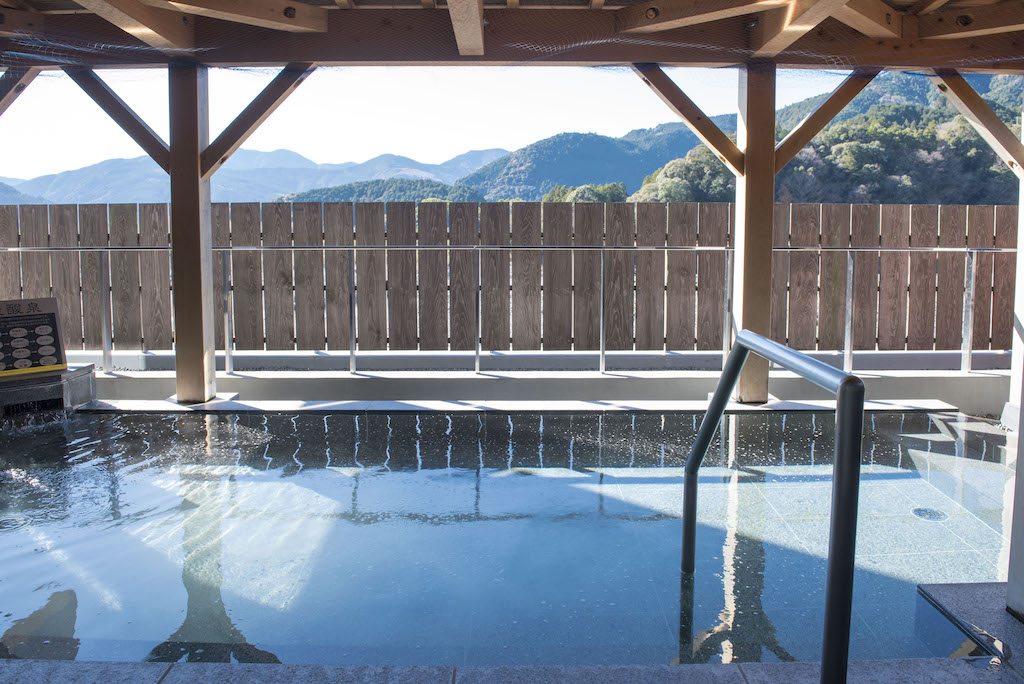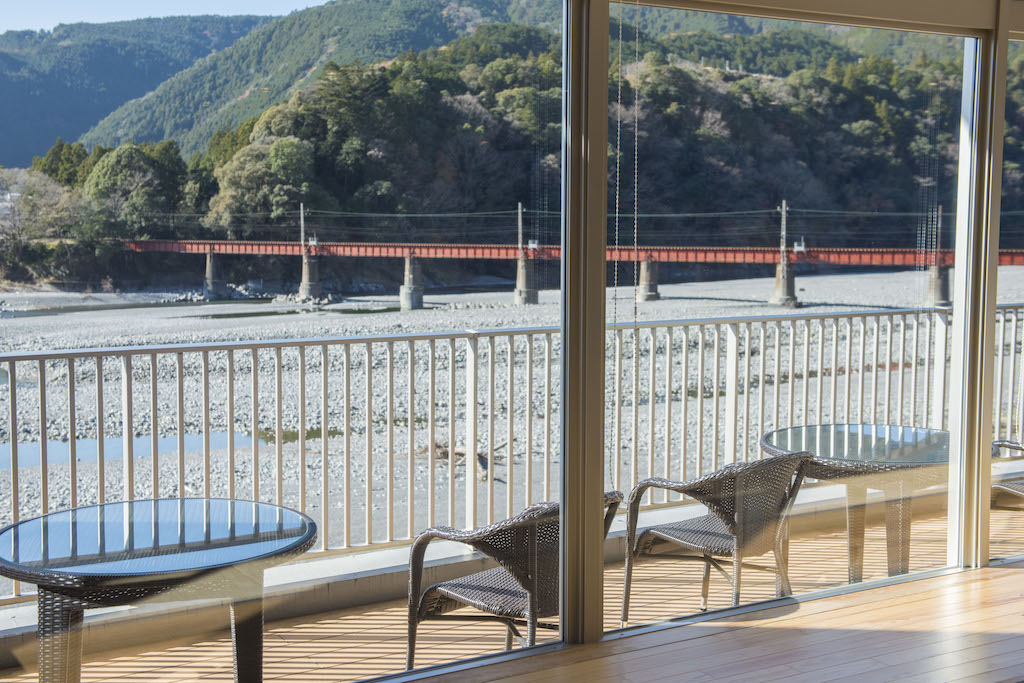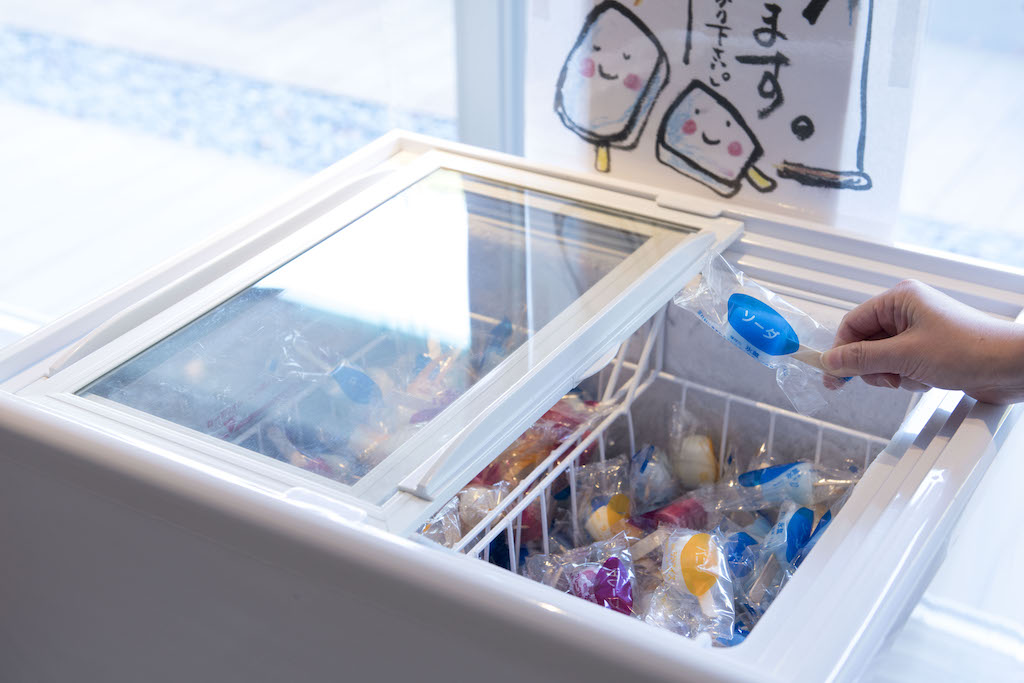 All meals, breakfast, lunch, and dinner, are served buffet style. The meals are great not only for the taste, but also for the experience. An open kitchen lets guests enjoy the smells, sounds, and sight of chefs cooking, and a "seafood atop rice" area lets guests fill their bowls with as much of their favorite seafood as they want. In addition, there is also a baby food area (always available) for infants and a children's area (weekends only), so the hotel promises everyone from infants to seniors can eat their fill.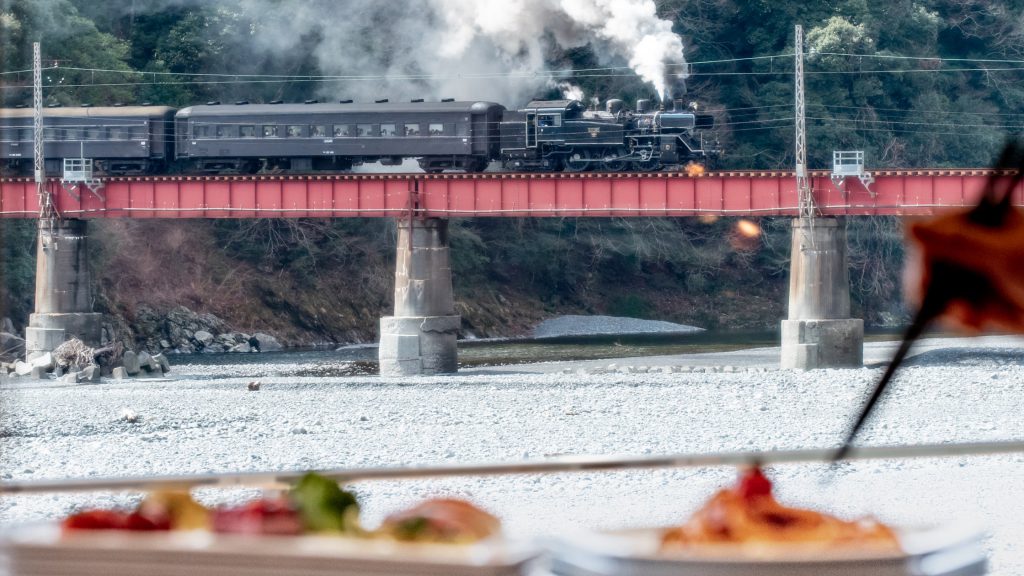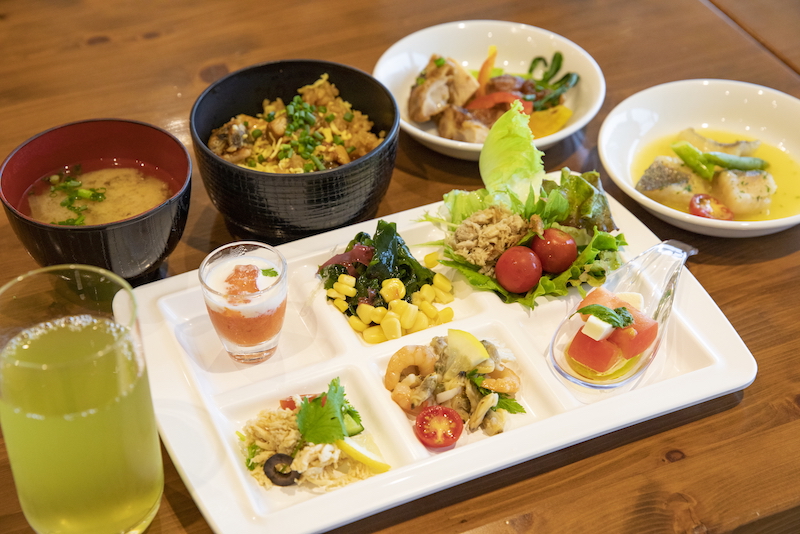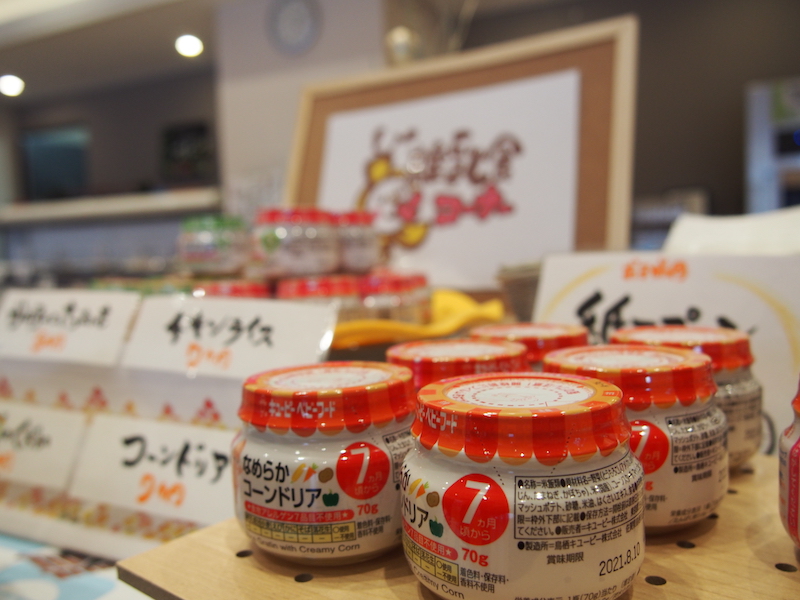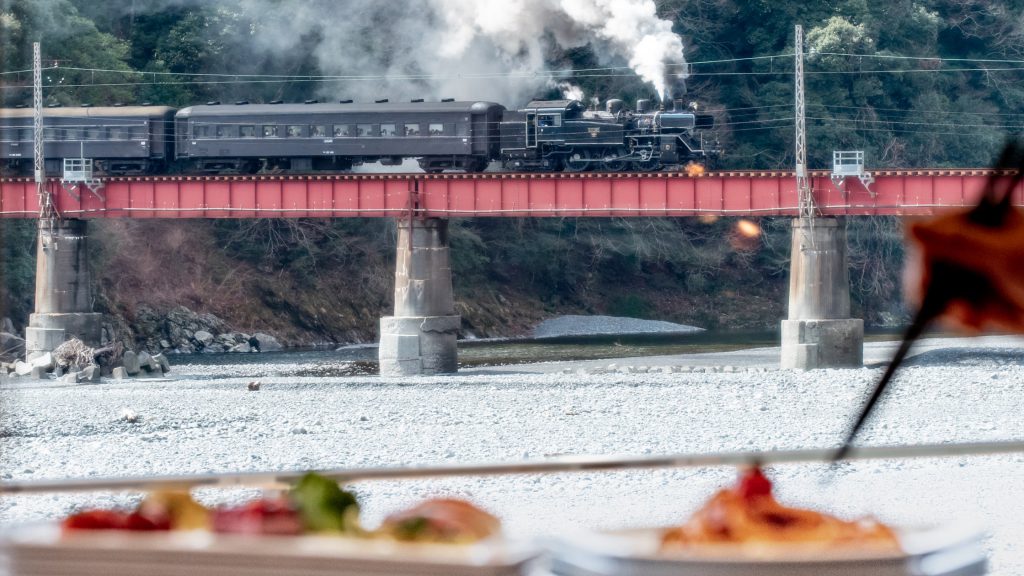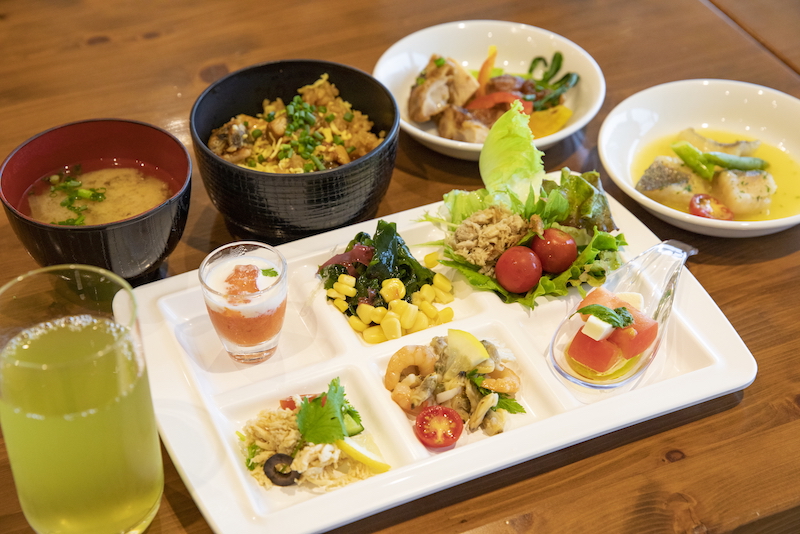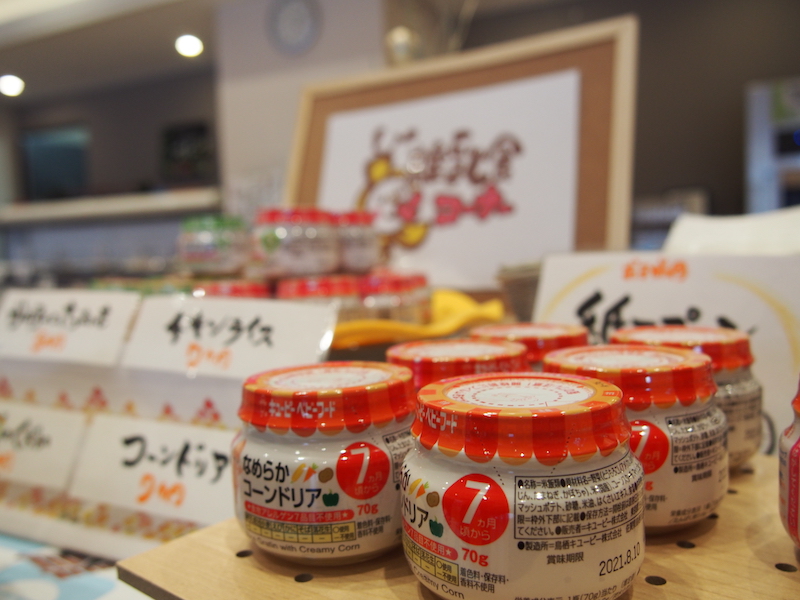 Guestrooms include Japanese-style rooms with a cypress bathtub featuring water flowing directly from the hot spring source (8 rooms available), rooms with queen-size beds that have river views, and twin-bed guestrooms with mountain views (a sofa bed can also be set up). The guestrooms allow different views and different ways to enjoy your stay.
Visitors are also welcome to come for the day without spending the night to use the large baths, have lunch, or even have dinner if seating is available.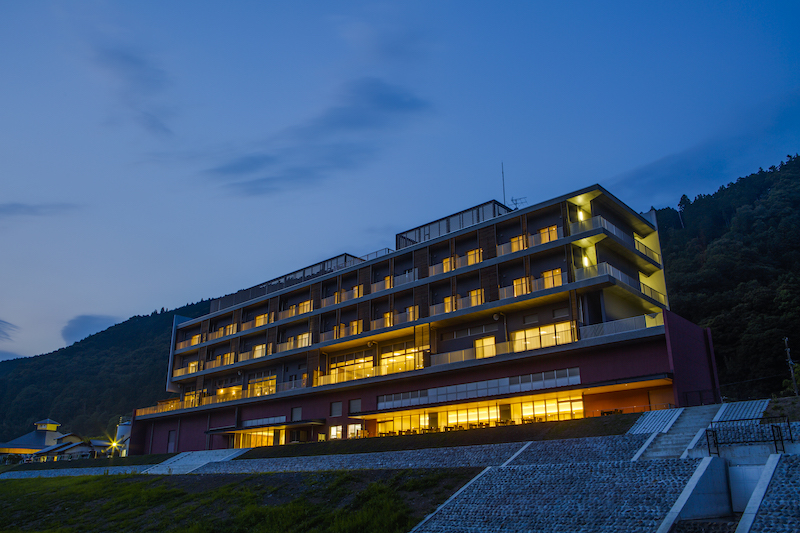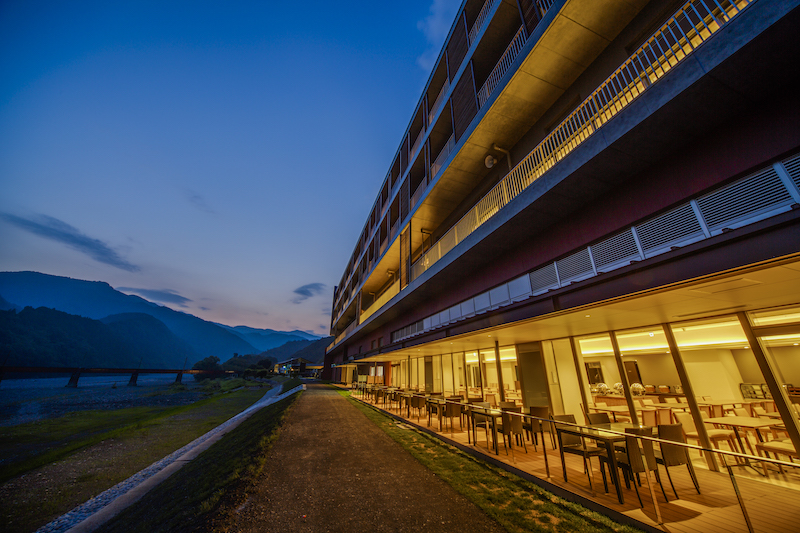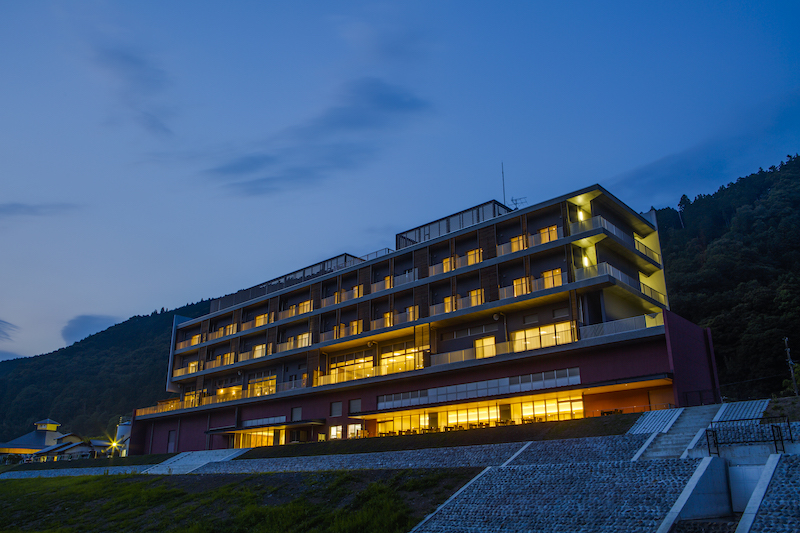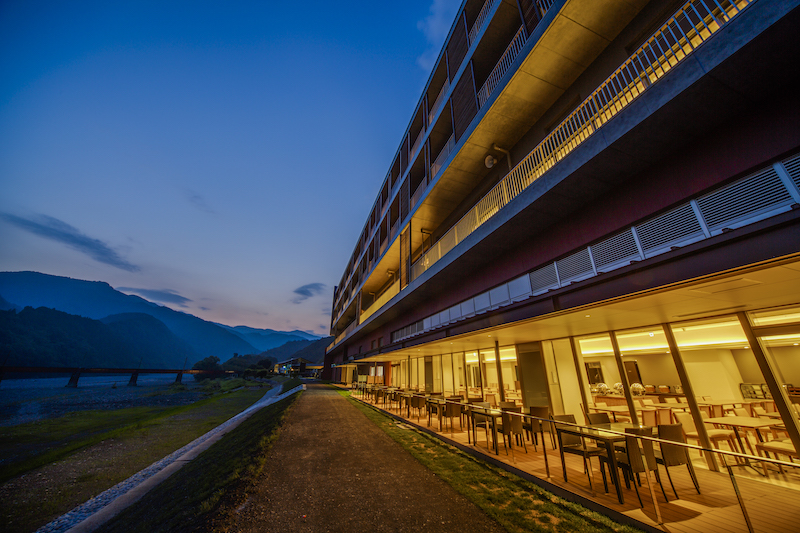 Kawane Onsen Hotel
Telephone number

0547-53-4320
Lodging

Check-in: From 15:00, Checkout: Until 11:00
Large Bath Hours of Use: Morning 6:00–9:00; Night noon–midnight
Day use of hot spring bath

12:00–18:00 (last admission 17:00)
Day use of hot spring bath

Adults (jr. high school students and older):
520 yen (includes 150-yen bath tax) 
Children (elementary school students): 310 yen
Towel Rental: 200 yen
*There is a discounted fee for a bath-and-buffet set
Parking

56 spaces (2 spaces for large vehicles)
Website
Remarks

Meal times
Dinner: Two shifts of 17:00–18:30
      and 19:00–20:30
Breakfast: 7:00–9:30 (last admission at 9:00)