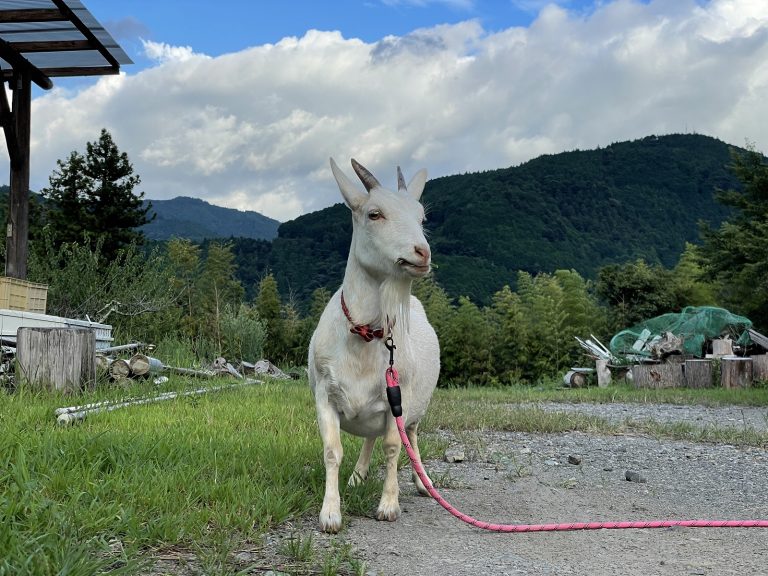 Play with Yuki-chan, the Shiba Goat!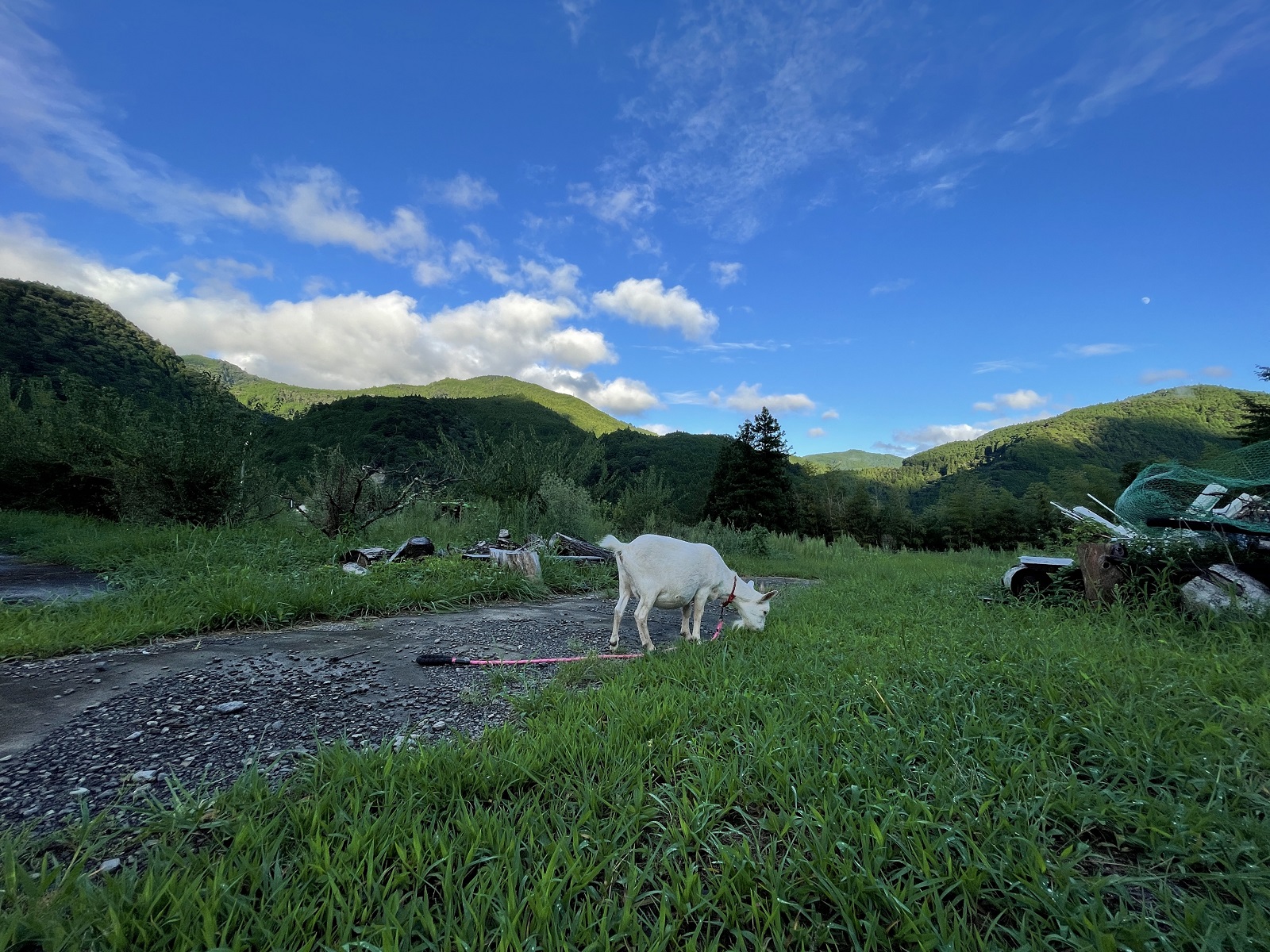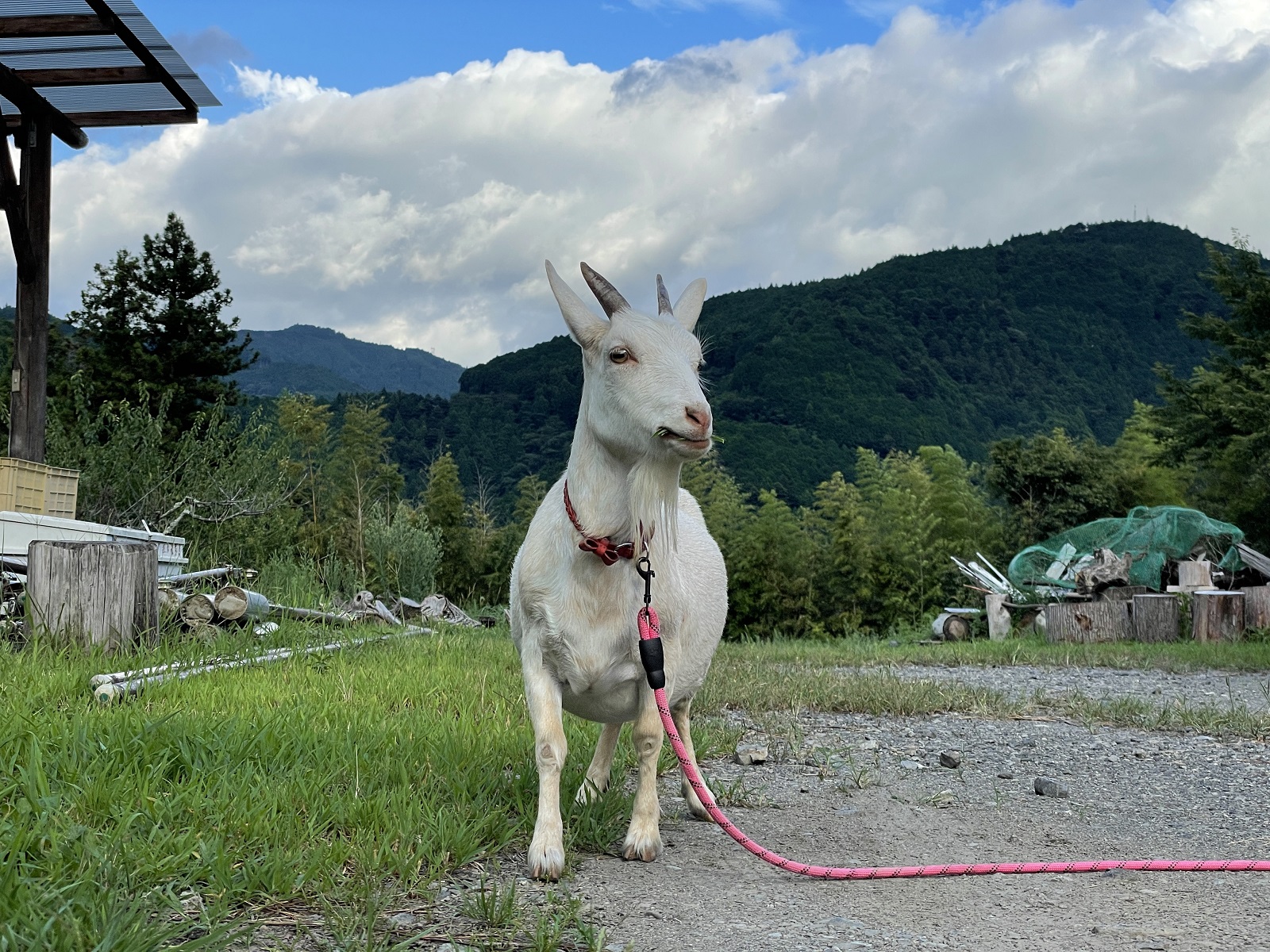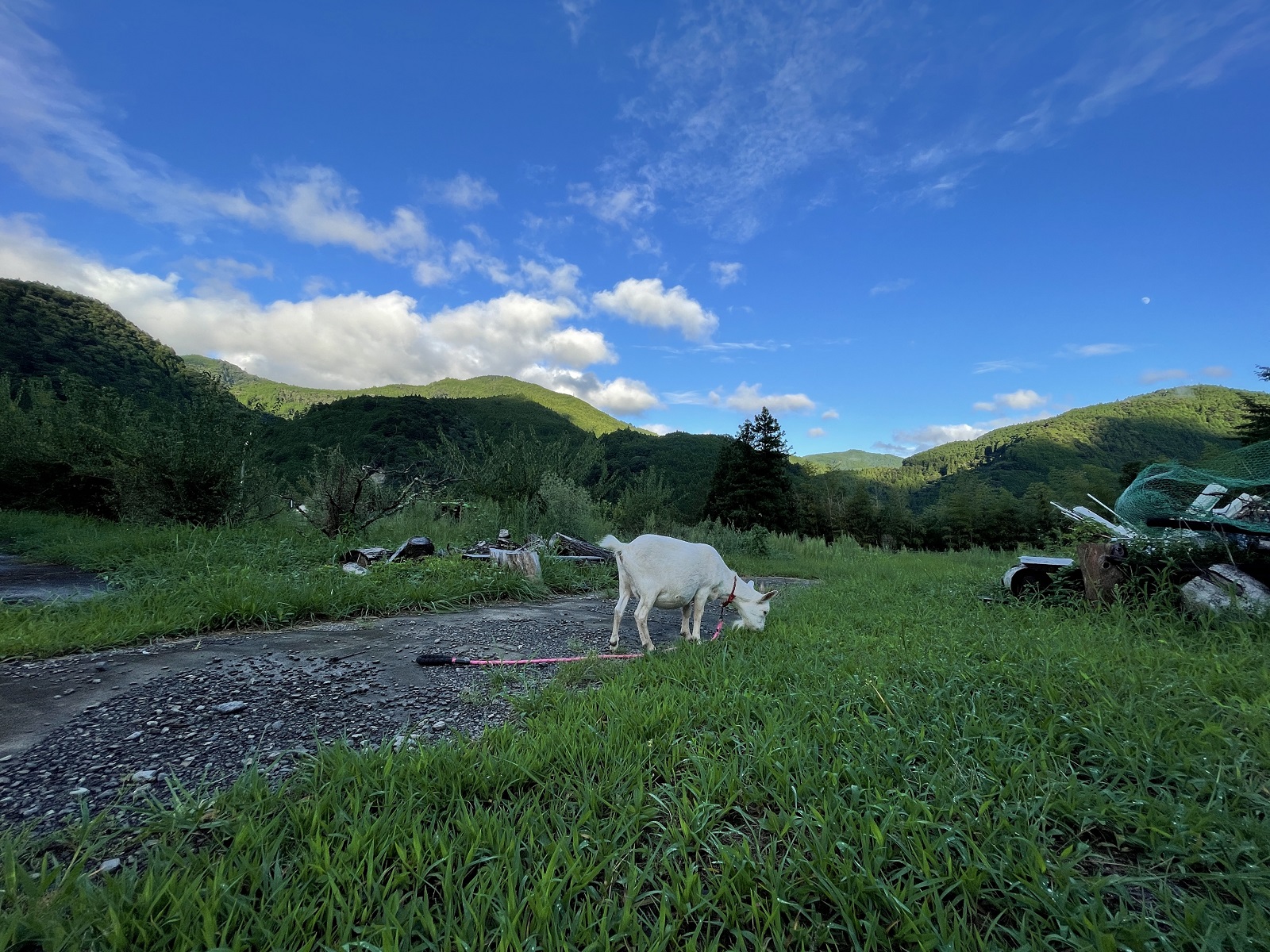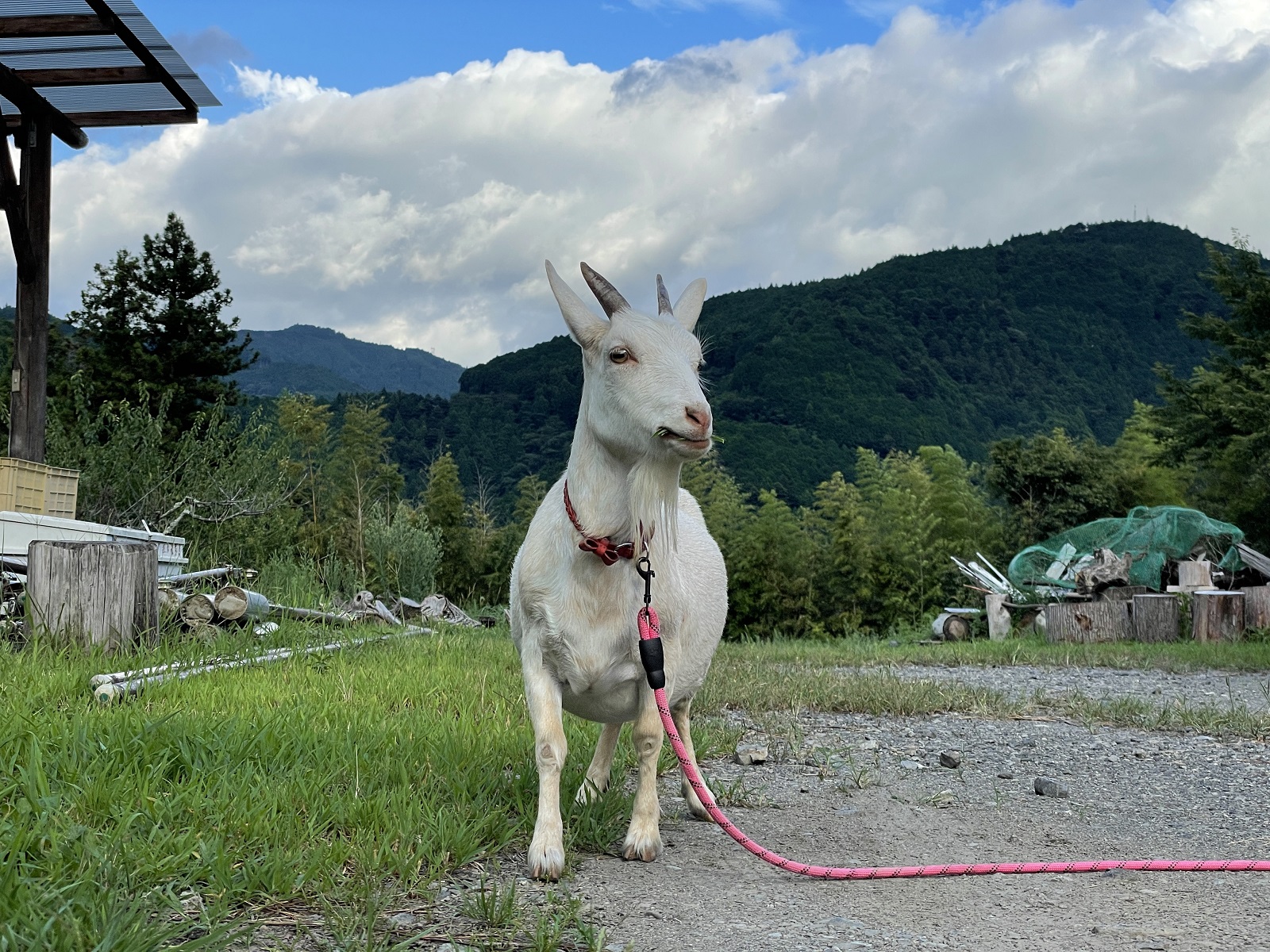 Take a Walk With Yuki-Chan, a Cute Shiba Goat ♪ Includes a Cup of Our Famous Kawane Tea!
Yuki-chan, the goat who wags her short tail at high speed like a dog! Yuki-chan, the goat who munches on grass! Yuki-chan, the goat who is surprised by crows! She may be a bit ditzy, but she has excellent balance! You'll cherish the time you spend with Yuki-chan!
Play with Yuki-chan, the Shiba Goat!
Experience

Under the owner's attendance, feed Yuki-chan (Shibayagi) or take her for a walk on the premises with a lead and feeds.Includes hospitality for Kawane tea and sweets.
【Time required】 2 hours
【Fee】 Adults: ¥3,000/person, Elementary school students and younger: ¥1,500/person
BUSINESS HOURS

8:00~12:00
REGULAR HOLIDAY

Irregurar holidays.
ADDRESS

845 Senzu, Kawane-Honcho Town, Haibara-Gun, Shizuoka Pref.
PHONE

090-3562-2537
NOTE

・Goats may nip at loose clothing, so please be careful about what you wear.
・Goats are curious animals that like to eat anything they can get their mouth on. Please don't give them food other than what is provided for you.
・We aren't always available on the phone, please make reservations via e-mail.